FILM `Nabar' gets national award for best Punjabi film of 2013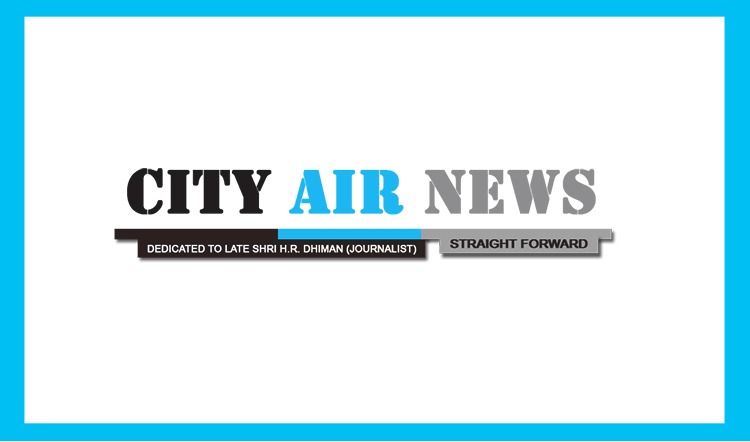 Scheduled for worldwide release on September 20, 2013
Ludhiana, July 24, 2013: `NABAR' (pronounced naa-bar) (meaning `rebel with a cause') is a Punjabi film which won the 2013 National Award for the best Punjabi film. The film is produced by Jasbir Singh Derewal and directed by Rajeev Sharma.
ABOUT THE FILM "NABAR", Rebel With A Cause'
The story is based on a family in Punjab, a father, wife, son and his girlfriend. The son is manipulated by bogus agents who promise to send him to UK.
Agents inform the son (Karma) that he will need to fly from Mumbai. On arrival the son realises that he is not the only one waiting to go to the UK. On questioning the agent, a fight breaks out where Karma is killed.
On news of Karma's death the family is deeply shocked especially the mother who then has a mental breakdown. The girlfriend although devastated, decides to help Karma's parents.
The father is in shock and can't believe what has happened. He decides to go to Mumbai to find out what has happened as the police has not been that helpful. During his quest he realises that there is an eye witness who knows the whole truth of Karma's death. He sets out to find this person to get justice. He eventually finds this person and with the help of others, he manages to convince this person to give evidence in court.
WHO ARE THE NABARs
'NABAR' is the story of Surjan Singh, (played by Hardeep Gill), a Father, who becomes a Fighter from a Farmer to fight against Injustice.
'NABAR' is the story of Chindo, (played by Harvinder Kaur Babli) a mother, who gets stuck in the most important moment of her life! Her son's marriage.
'NABAR' is the story of Manjeet, (played by Gitanjali Gill), a girlfriend, who thinks death can kill a life, but not a relationship.
'NABAR' is the story of Karam, (played by Nishawn Bhullar), who dreams to go abroad and earn a better living, for his family.
'NABAR' is the story of Kapura, (played by Ashish Duggal) a politician, who can go to any extent for his profits.
'NABAR' is the story of Rana, (played by Rana Ranbir), a struggling comedian with a golden heart, who will stand by truth at any cost.
'NABAR' is the story which has never been told before. Full of emotion, love, anger and happiness.
'NABAR' is the story with soulful music…..Romantic songs, Bhangra, shabad and chandi di war which has been shot first time ever in a Punjabi film.
Cast and Crew-
Producer: Jasbir Singh Derewal
Director: Rajeev Sharma
Production Company: Channel Punjab Production Ltd and Hands On Production
Genre: Family Drama
Starcast: Nishawn Bhullar, Rana Ranbir, Hardeep Gill, Harbinder Kaur Babli amongst others.
Executive Producer Hands on Production: Amarjot Bhasin
ABOUT THE PRODUCTION COMPANY
Hands On Productions and Channel Punjab Productions is an independent film and television company that has been producing quality programmes for national and international markets since 2006. The company is based in Punjab and UK. The company has produced a wide range of programmes from documentaries, dramas to feature films.
Hands On Productions and Channel Punjab Productions believe in producing family entertainment focusing on the promotion of Punjab's culture and heritage to the world. The company has many won awards:
International trade Award 2007 by the Institute of Asian Business, UK.
Community Excellence Awards 2007 by the Black Country Business Association UK
Laali Media Award for Gender Sensitivity 2007.
For further information, please contact: Amarjot Bhasin, Tel: 9888906565
ABOUT `NABAR' DIRECTOR RAJEEV SHARMA
Hailing from Jagraon, Ludhiana, Rajeev Sharma is an alumnus of the Department of Indian Theatre, Panjab University, Chandigarh. His theatre group Lok Kala Manch, Mandi Mullanpur, Ludhiana is set to celebrate its silver jubilee this year.
Rajeev Sharma brings the second National Award for Punjabi films to Ludhiana after the success of `Chann Pardesi', also made by someone from Jagraon.
While theatre has always been his first love, Rajeev Sharma has been associated with many television channels in senior positions.
`` I don't make films for festivals or money,'', says Rajeev Sharma. Last year his short film Aatu Khoji won major critical acclaim. He has also made documentaries on Punjabi poet Avtar Paash and the famous dhadi singer Idu Sharif.
Moving ahead, Rajeev Sharma has plans to make another film Rakaan-s (meaning woman with an attitude). An ode to women, this film will bring together narratives of four women and deal with issues of drug abuse, land grab and even the 1984 riots.
Rajeev Sharma dedicates Nabar to those who dare to fight injustice. He was inspired to write the script and screenplay of Nabar after reading a news report of a young boy who was duped and killed by illegal travel agents running immigration rackets. The plight of the father running for justice moved him to write Nabar.
``Through films I want to open a dialogue between the urban and rural folk,'' he says.
Rajeev Sharma has also got international recognition for his movie Nabar. Recently he was honoured by the Government of Canada. Canadian MP Param Gill honoured him for his contribution to theatre and Punjabi cinema at Mashaal Arts, Missisaaga, Canada.