FICO strongly opposes Punjab government's decision of imposing peak load charges
Terms it as a "deadly" decision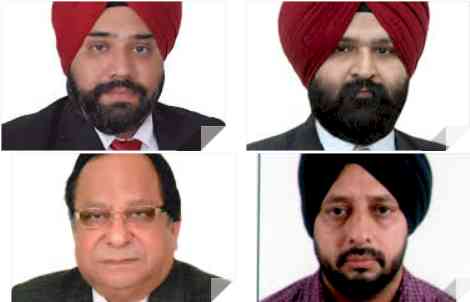 Ludhiana: Federation of Industrial & Commercial Organization popularly known as FICO strongly opposed the Punjab Government's decision of imposing Peak Load Charges. Even in these unprecedented times of Corona Epidemic, i.e. the Industrialists would have to pay additional Rs.2 per unit for the consumption of electricity from 6 Pm to 10 pm from June 1 till September 30. Not only this the PSPCL also withdrew the concession of Rs.1.25/- against the night tariff for running the industry from 10 pm to 6 am. These orders will be effective from June 1, 2020 to September 30, 2020.

Mr. K.K. Seth Chairman FICO said that said due the Prevailing COVID-19 conditions, industries are going through period of Recession, and imposing the peak load charges in these times will only increase the hurdles for industry.

Mr. Gurmeet Singh Kular President FICO opposed the decision of implementation of Peak load Charges and said industry is the bread and butter for the government. Industry generates huge revenue for the government in form of various taxes and duties and in return expects the support of the government in ease of doing business, by imposing the peak load charges, the raw material cost of the industry will be increased, as electricity is one major raw material. So, government should rollback its decision.

Mr. Dinesh Singh Bhogal Secretary FICO said that the electricity cannot be stored, it can only be used. It has been observed that large quantity of electricity goes unused at night. So government should provide special Night Tariff for industry, to encourage the industrialists to use electricity and curb the wastage.  

Mr. Ashpreet Singh Sahni Organizing Secretary FICO said Punjab is surplus state in terms of power, especially the hydel power which cost minimal. Industrialists are already getting the most expensive power in Punjab, when compared to the neighboring states. So government should have provided relief.

They termed the decision as a "deadly decision".

RELATED STORY
CICU strongly condemn the PSPCL decision for paying extra Rs. 2 per unit after 6 PM to 10 PM
Ludhiana: Upkar Singh Ahuja, President and Pankaj Sharma, General Secretary CICU in a joint statement said that PSPCL issued and imposed an order to Punjab Industry i.e. an additional Rs. 2 per unit would have to be paid for the use of electricity after 6 PM to 10 Pm from 1 June to 30 September, 2020. These orders will be applicable to NRS / BS, MS and LS.

They said that the MSMEs would not be able to bear the burden by paying extra for electricity to run their units as industry is already reeling under big recessions due Corona epidemic.

Instead of providing electricity at Rs. 5 per unit as promised by Punjab Govt. The Govt. shocking the Punjab industry by increasing the charges of electricity, day by day, which would not be tolerated by Industry.

CICU requested Chief Minister, Chief Secretary and Chairman PSPCL to withdrawn the same and save the industry in this hard time.