FICO opposes un-rational hike in steel prices 
Demands regulatory authority from union steel minister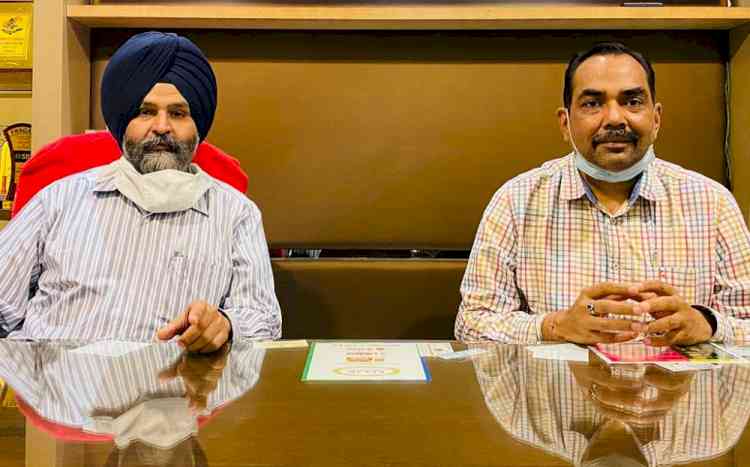 Ludhiana: FICO strongly opposed the unrationed hike in Steel Prices, and demanded a committee to regulate the steel price and rationalize them from Government of India. Gurmeet Singh Kular President FICO along with Rajeev Jain General Secretary FICO requested Dharmendra Pradhan, Minister of Steel, Government of India to personally intervene and resolve the issue. FICO also requested the steel minister to Ban export of Steel for felicitate the indigenous manufacturers.

The steel prices have rose by 3000 per ton from 1st September 2020 which is totally unjustified with the MSME's. Steep hike in steel prices are observed every month, industry is facing huge losses due to it, as the previous orders have not been completed yet, the industry have to purchase steel and iron at renewed prices, frequent hike is very fatal for the industry as this has let Indian Indigenous manufacturers incompetent internationally. India is rich in Iron Ores then why steel prices are being drastically increased so frequently.

Moreover, With the opening of the lockdown, the industry is operational at around 40% of its capacity, due to social distancing and other government SOP'S. Though the demand of the items has increased, but the production capacity of the industry has not increased. Whereas, the steel prices have increased from 8000 - 10000 per ton in last 45 days which is totally unacceptable to the industry and the consumers, as the source of income has gone down, the prices of the finished goods have started increasing, which is a direct burden on common man.

Steel prices Should be regulating through regulatory authority, so that industry can be Saved as it's very difficult for the survival of MSME industry said K.K. Seth Chairman FICO

They said it is the humble request to the government should intervene and form a steel price regulatory committee and regulate the steel price and rationalize them, so that Indian industry can produce the products as the market viable rates and can compete with china, Taiwan and other manufacturing countries in the world. Now it is an opportunity for the Indian industry to expand their base in the international market, if the rates are competitive this will fulfil the dreams of make in India & Atam Nirbhar Bharat. The prices of the steel should be brought down as it is being handle by the few big industries by making a cartel, which is greatly affecting the MSME sector.