FICO appeals to trade and industry to lockdown
Appeal to support precautionary measures taken by government to curb deadly corona virus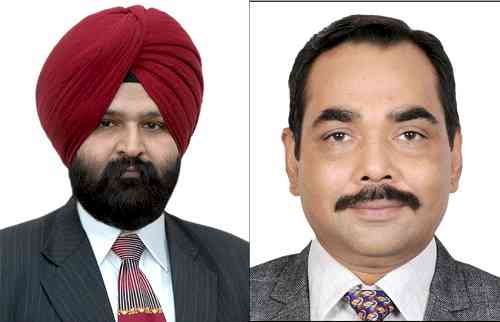 L-R: FICO president Gurmeet Singh Kular and general secretary Rajeev Jain.


Ludhiana: Federation of Industrial and Commercial Organisation (FICO) president Gurmeet Singh Kular and general secretary Rajeev Jain have made an appeal the entire trade and industry to support the precautionary measures taken by the state and the Union Government to curb the deadly Corona Virus.
In a statement here today, Kular said that COVID-19 is a worldwide pandemic and the antidote of which have not been developed as yet, it is as dangerous as one could imagine. He appreciated the measures being taken by the government, and urged the fellow industrialists and traders to support the government by locking down their units till March, 2020, so that the communicable chain of the Pandemic could be broken down and damages could be controlled. 
Further, Kular said that never ever in history, the Railway Network was stopped even for a single day. Never ever in the history, borders were sealed. So, it is a humble request to all to support the curfew and help breaking this chain and please stay at home, because if India got trapped in stage-3 then no one is safe out of 130 crores.
Rajeev Jain, General Secretary urged the citizen of Ludhiana and Punjab, to understand the vitality of the disease and maintaining the social distancing as this pandemic exponentially multiplies and causes uncontrollable damages, he said this is the high time we all should understand our social responsibility and distance ourselves.