Ferozepur Cantonment Board organised Mini Marathon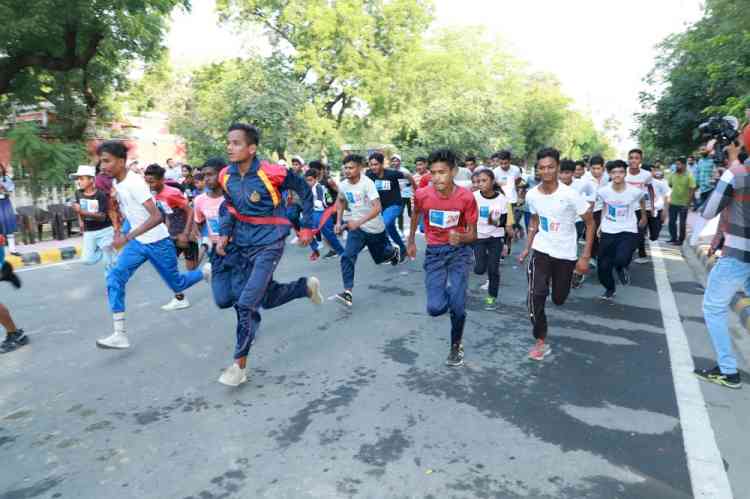 Ferozepur, October 23, 2021: To celebrate the 75 years of Indian Independence, and to commemorate Rashtriya Ekta Diwas, Ferozepur Cantonment Board organised a Mini Marathon on Saturday. 
Dr. Seema Sharma, Divisional Railway Manager, Northern Railway, Ferozepur Division, was the Chief Guest. Brigadier Vignesh Mahanti, SM, President Cantonment Board, Ferozepur Cantonment was the Guest of Honour.
The students of Cantonment Board Schools and Skill Development Center participated in the event. All the participants assembled on the Mall Road for Mini Marathon. 
Dr. Seema Sharma, who is also a sportsperson, encouraged and motivated the participants and as soon as she flagged the event, all the participants rushed to clock the best time.
Promila Jaiswal, Chief Executive Officer, Ferozepur Cantonment Board led the entire team of the Cantonment Board staff and all due facilities were extended to the participants while following covid appropriate behaviour. 
Today was the first day of week-long event.
The clean and green environment of the Mall Road and adventurous but disciplined Mini Marathon was indeed a big attraction.