FEDERATION OF HOTEL AND RESTAURANT ASSOCIATION REQUESTS HIMACHAL CM FOR RELIEF
SAYS INDUSTRY BADLY HIT IN PANDEMIC COVID -19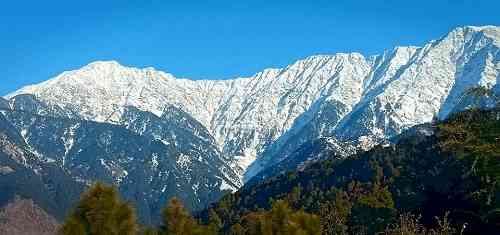 A symbolic photograph.
Dharamshala: Federation of Hotel and Restaurant Association of Himachal Pradesh (FOHRA) has written a letter to Sh Jai Ram Thakur ,Chief Minister, for  Immediate Help to Support tourism industry in Himachal Pradesh, by   providing  immediate  relaxation  / support . It requested CM to give relief by charging the electricity bill with the domestic rates instead of the commercial rates, Charge Domestic Property tax rates instead of the commercial one, Domestic water rates and  waive off all license and renewal fees, to support the tourism sector which is badly hit by pandemic COVID -19 .
FOHRA , is a state level body  which was created  on 18th Feburary 2018 at Shimla having  members from all over the  state of Himachal Pradesh.
Budhi Parkash Thakur Convener and Sanjeev Gandhi Co-Convener  of FOHRA told this representative in Dharamshala that the association has  written in its letter ," we wanted and pledged to make HP  as one of the best and most attractive tourist destination in the country / world. But Sir, needless to mention that tourism industry is passing through the very bad phase in the state and experiencing one of  the worst period in last 3-4 years. In 2017 the industry was hampered because of the certain NGT directions , when many tourist units were locked down, In 2018 due to bad publicity of water crisis at the capital Shimla and in turn impacting the whole state, In 2019 our season was very low  because of the Lok Sabha elections in the country.  We were looking at 2020 as a recovery year , but unfortunately  the  pandemic COVID -19  occurred and now we do not see any possibility  to bounce back  and start our business   operations at least  before the onset of the next season / year ."
They said that they have asked the state government , "with the above background , we request your good self  to pay attention to the present crises in the  tourism sector and to  intervene for  providing us  immediate  relaxation  / support on these utmost issues. 
The letter added that if their request is met with, it   will bring some immediate  relief to the tourism sector  as this sector has  so many other fixed expenses / overheads to maintain the infrastructure and to bear the same month after month out of the  pocket and to survive in this lock down situation.
Letter said, "On behalf of the FOHRA members, we ensure you that we are committed to fight COVID -19 and stand by you / govt  to safeguard the  health / life of each and every one in the state."
Sanjeev Gandhi said that the Copies of this letter were also  forwarded to Anil Kumar Khachi, Chief Secretary, R D Dhiman, Additional Chief Secretary and Yunus, Director, Tourism and Civil Aviation, Govt of HP, Shimla.