Fear of coronavirus overshadowed Holi celebrations
The festival of colors celebrated without use of colors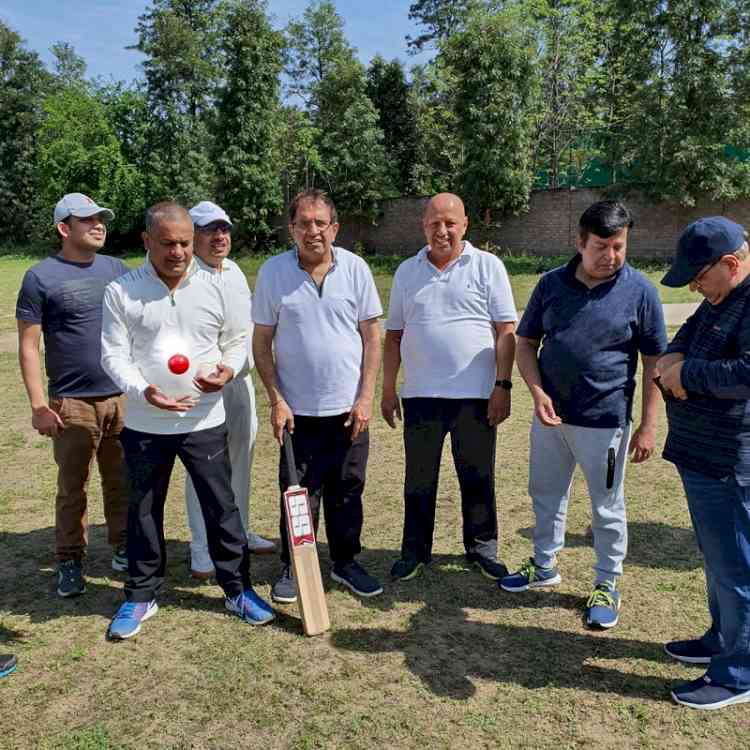 Ludhiana: The people are feeling so much fearful of coronavirus these day. A glaring example of the same has come to the light when some of the local residents organised a function to celebrate the festival of colors – Holi but they flatly avoided to use any colour. 
Residents of Cartonwoods/NRI Group (South City) organised Holi Milan Samaroh. The event was organised by Suresh Juneja and Vinod Juneja of Ashok Kumar and Company. 
The residents of three colonies participated enthusiastically in the event. But, they did not use any colour during the Holi celebrations. People eat out, played cricket match and interacted with each other. Children also participated in the event.  Garden Enclave president Ashok Juneja participated with the members of his colony, including Darshan Arora, Sandeep Jalota, Manjit Singh (Bonn Group), Naveen Bhatia, RS Saluja, Vinod Juneja. Rajiv Garg, Sandeep Gupta from Cartonwoods/NRI along with Pradeep Sarin, Rajiv Syal, Mukesh Marjara, Ajay Arora, Varinder Arora and Kamilika Bharat participated in the Holi Milan Samaroh. 
A special cricket match was also organised on the occasion. The people gathered there enjoyed the match. The event gave an opportunity to the players to show their sports skills. Cartonwoods/NRI Team made 68 runs in 10 overs and Garden Enclave made 58 runs in 10 overs.
CT Group postpones 13th CT Half Marathon due to COVID-19
Jalandhar: In view of emerging scenario of COVID-19 and following the guidelines of District Administration, CT Group has decided to postpone its mega fitness event 13th CT Half Marathon which was scheduled to take place on Sunday, March 15, 2020.
From past 12 years, CT Group is organizing this event which gets flagged off from Shahpur campus to Maqsudan campus by dedicating this race to a noble cause. This time, the race was dedicated to acid attack survivors.
Telling more about the decision taken, CT Group Chairman Charanjit S Channi said, "CT Group has always supported the noble cause and this time, public safety comes first for us rather than playing with the lives of residents. So, we have decided to postpone this marathon till further notice and wishes that all remain safe in widespread of virus." /(Rajat Kumar)