Farmers very worried, hold a special discussion on farm ordinances
MP Amar Singh urges Lok Sabha Speaker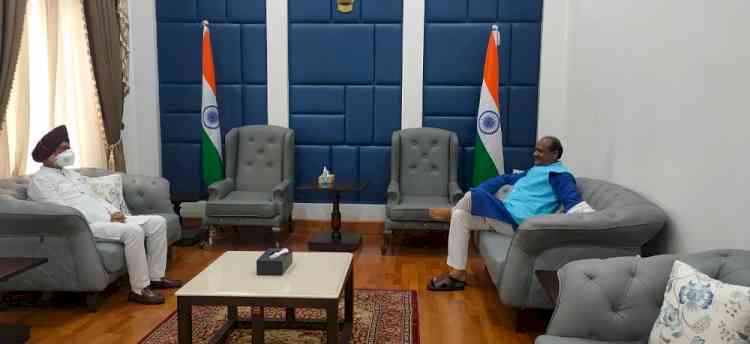 Raikot/Ludhiana: Dr Amar Singh MP Shri Fatehgarh Sahib met Lok Sabha Speaker Om Birla and requested him to hold special discussion and debate on the farm ordinances. He briefed the Speaker that except Akali Dal all parties in Punjab are opposed to the ordinances and CM Captain Amarinder Singh had even convened a special session of the Vidhan Sabha where the house passed a resolution opposing and condemning the ordinances.

He highlighted how farmers in Punjab were worried and angry with protests have taken place all over Punjab against the 3 farm ordinances.

In view of how sensitive the matter is and the massive impact it will have on the fortunes of Punjab and its farmers, Dr Amar Singh requested that there be a proper debate on the ordinances as common farmers of Punjab deserved that their concerns and strong opposition to these ordinances may be properly conveyed to the Narendra Modi Government.