Farmers apprised of DBTE scheme
PSPCL urges to enrol for saving groundwater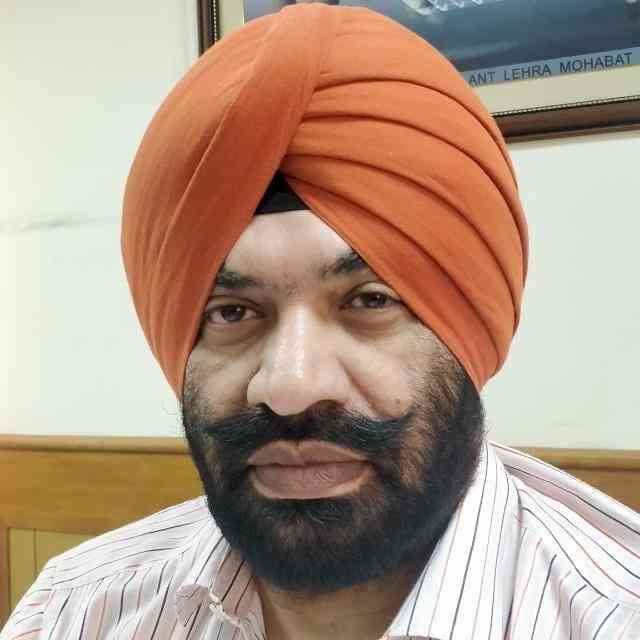 Er. DPS Grewal, Director Distribution, PSPCL.
Ludhiana: Encouraging farmers for optimal utilization of groundwater, the officials of Punjab State Power Corporation Limited (PSPCL) organised camps at different villages of the state, today, to apprise farmers about the Direct Benefit Transfer Electricity (DBTE) Scheme of Punjab Government.
The camps were held at Kot Ise Khan sub-division under Faridkot circle, village Jhandiana under Talwandi Bhai sub-division, Samrala Division, Kakrala village under Samana Division, Khurampur village under Phagwara Sub urban sub-division, village Raidharana and Navagaon under sub-division Patran, village Khajurala under Chiheru sub-division (Phagwara), village Sri Nagar under Devigarh sub-division, village Ladpur under Bhangala sub-division, village Dalla under Lohian sub-division and village Mianwal under Shahkot sub-division.
A score of farmers participated in the camps and shown their interest to avail the benefits of the scheme.
The DBTE scheme was launched under 'Pani Bachao Paisa Kamao" campaign of Punjab Government in 2018 with an aim to save groundwater level by restraining farmers from pumping out excessive water from the ground.
Er. DPS Grewal, Director Distribution, PSPCL said that the department is organising awareness camps across state time to time to encourage farmers to enrol for the scheme. "Due to COVID-19, the door to door enrollment campaign was suspended in March but now the enrollment drive has been resumed on all 256 feeders across Punjab along taking all necessary precautions related to the virus," he said.
Sharing the details about the scheme, Er. Grewal said that after the success of the pilot project of the scheme on six agriculture feeders in Fatehgarh Sahib, Jalandhar and Hoshiarpur Districts, the scheme was extended covering 250 feeders across the state last year, to provide benefit to around 52000 farmers.
"Till date, over 2000 farmers in these feeders have been given 66 Lac subsidy for judicious use of water," he added. He stated that the scheme provides monetary incentives to the farmers and aims to improve efficiency in the use of groundwater for agriculture.
Er Grewal further informed that this scheme is completely voluntary for the farmers to join, and no bill shall be issued to the farmer for using electricity, rather farmers will be paid money for judicious use of water.
He said that the interested farmers are required to submit a form in which they would have to mention their account details, including IFSC code and Aadhaar number. The amount will be directly transferred to the account of the farmers after every two months.
He urged the farmers to become part of this scheme and help save the precious groundwater of Punjab.