Exploring the Quaint Colonial Charm of Mussoorie
Author(s): City Air NewsAlso known as the "Queen of Hills", Mussoorie is a perfect picnic spot for tourists. Whether you are selecting a honeymoon destination or a family picnic location, Mussoorie can make a wonderful option. Mussoorie...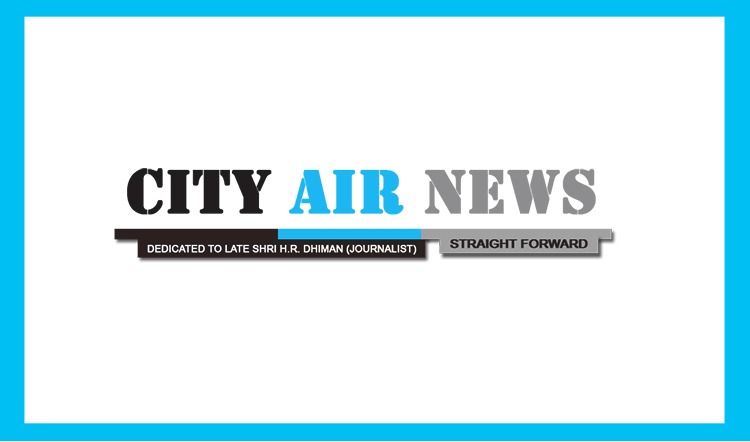 Also known as the "Queen of Hills", Mussoorie is a perfect picnic spot for tourists. Whether you are selecting a honeymoon destination or a family picnic location, Mussoorie can make a wonderful option. Mussoorie looks spectacular throughout the year. However, the hill station receives a large number of visitors in summers. You can even book a cab from Mussoorie to Dehradun for more fun.
Shimla, Ooty, and Mussoorie are some of the most fascinating hill stations that are given the "Queens of Hill Stations" title. The hill stations boast India's popular gardens and tourist attractions. People from different countries and cultures visit this city in Dehradun to explore its beautiful trekking trails. If you are a nature-lover, you must plan a visit to Mussoorie during monsoon. During this time, the place is covered with greenery. The landscape of this hill station completely changes in winter. Mussoorie is located at a great height of 7464 feet. Tourists also witness snowfall in Dhanaulti and Surkanda Devi areas.
The Best Time to Visit the "Queen of Hill Stations"
No matter which season you choose to visit this place, Mussoorie will always greet you with lush greenery and pleasant climate. But if you want to make the most of your Mussoorie trip, then April-June are the best months. Though Mussoorie looks incredibly beautiful during monsoon, experts do not recommend a trip to this hill station when it is raining. Mussoorie is a Himalayan region. That said, heavy rainfall makes it prone to landslides. It is better to avoid visiting this city in monsoon and rather plan Mussoorie visit in summer.
For winter and snowfall lovers, December to February are the perfect months of the year to visit this small yet exceptionally wonderful hill station. The temperature in summer can go up to 25-35 degrees Celsius here. In winter, you can expect freezing weather with the temperature falling down to 0-4 degrees. Before you plan a trip to this heavenly place, make sure that winter and summer are tourists' seasons. So, you will find the place crowded with hundreds of thousands of tourists. It is better to plan your Mussoorie tour during off-season timings such as between February and April.
Major Attractions in Mussoorie
As Mussoorie is an easy-to-reach hill station, there aren't many hidden gems that are left unexplored here. Mussoorie is often the honeymoon spot for couples. The hill station is known for stunning views that fill you with romantic vibes. From lush-green to waterfalls to scenic views, Mussoorie is all about fun and nature. Let's have a look at some of the most popular attractions to explore in the Queen of Hill Stations.
• Camel Back Road
The first place for Mussoorie tourists is the Camel back road. The name might sound pretty odd, but this road is named after a beautiful mountain that is shaped like a camel's back. You can take a stroll on this amazing road. The picturesque views, the camel's back shaped mountains, and the overall atmosphere here are wonderful. The road is 3 kilometers long and attracts national and international tourists.
Your small yet amazing walk begins from the Liberty Point and ends at the Kulri Bazaar. From admiring the picturesque Doon Valley on the way to eating some delicious cuisines at the local eatery, Camel's Back road has a lot of interesting spots for you.
• Benog Wildlife Sanctuary
For nature and animal lovers, Benog Wildlife sanctuary is a must-visit in Mussoorie. The sanctuary has some rare and exquisite flora and fauna species. Besides, the place is filled with colorful birds. Benog wildlife sanctuary also features trekking trails for adventure lovers. It is 11 kilometers drive from Mussoorie and is a perfect destination for tourists. You can click pictures, watch beautiful species of birds, and trek on the adventurous Mussoorie trails here.
Benog Wildlife Sanctuary is open from 7 AM to 5 PM.
• Gun Hill
If you have never experienced a cable car ride before, Mussoorie can be a perfect destination for you. The 10 minutes ride that begins from Jhula Ghar and stops at Gun Hill is filled with so much fun and adventure. You can bring a camera to capture the spectacular views of the mountains and hills.
Even though it lasts 10 minutes only, the cable car ride will give you amazing experiences and a lot of Mussoorie attractions to explore from the ropeway. Try to take this ride during the sunset. It starts from 10 AM to 6 PM. The entry fee is just 60 INR per person.
Final Words
Mussoorie is rich in attractions and tourist spots. Even if you plan a week-long trip to this heavenly destination, you will not run out of must-visit places in Mussoorie. Avail a dependable and licensed taxi service in Mussoorie and explore all its popular gems.
Date:
Wednesday, November 13, 2019