Expert talk on crowd source by google
Machine learning platform held at DAVIET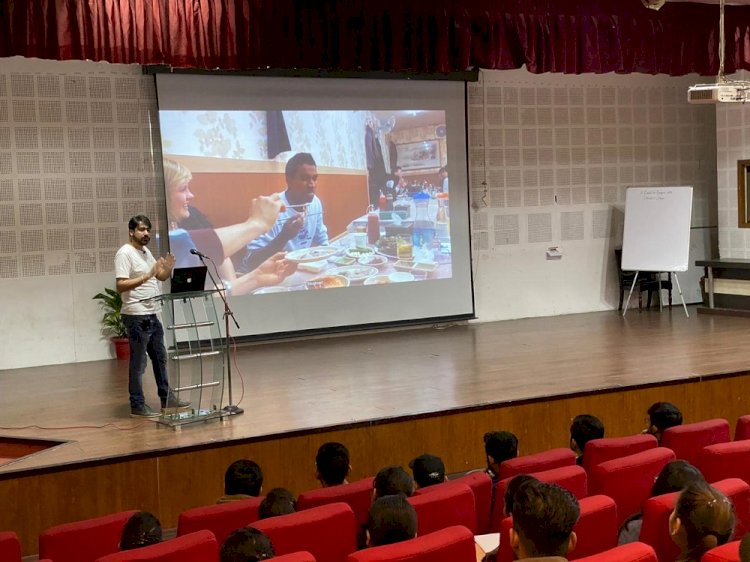 Jalandhar: Department of information technology, under the guidance of Dr. Dinesh Kumar, Head Department of Information Technology had organised an expert talk on "Crowd Source".- An application by Google for the students of B.Tech –IT,on 22nd Jan,2020.
The speaker for the lecture was Mr. Ekant Puri, who is from Crowd Source by Google. In his lecture, Mr. Puri discussed the various application and domain areas in Machine Learning and Artificial intelligence. He enlightened the students how to train google machine learning models. He also discussed that by using Crowdsource – An application, which enable everyone to contribute in Google products, the application offers a hands-on practice to learn how training machine learning models works, by using Crowd Source and how students will get access to it. Basic training on Machine learning and Artificial intelligence will get an opportunity to lead local communities with support from Google.
The session was extremely interesting for the students and they get an opportunity to hear and learn from such an knowledgeable expert. 
Principal DAVIET Dr. Manoj Kumar appreciated the efforts done by the department of Information &Technology. In his address to the students, he enlightened the students with the fact that this knowledge will be beneficial for them in their future endeavors and motivated the students to participate in such expert talks, seminars and workshops in future also.