Entrepreneur Amit Aggarwal's contribution in and out of business world worth applauding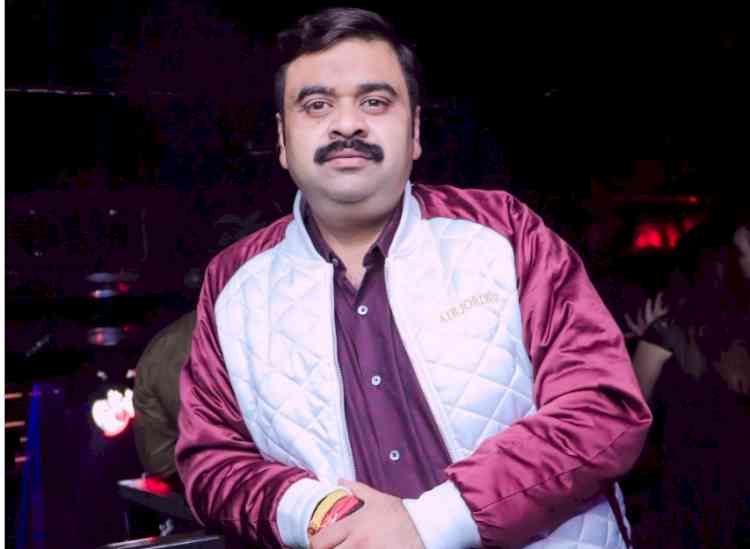 Amit Aggarwal.
Chandigarh, September 21, 2021: A popular saying says that opportunities don't come the way. They need to be created. Living life by this philosophical quote, entrepreneur Amit Aggarwal has built an empire of his own. He is one of the most sought-after names in North India, thanks to his diversified business skills. Aggarwal is the founder of one of Chandigarh's most loved clubs, Paara Night Club. The entrepreneur is also running a pharmaceutical manufacturing industry for quite a long time.
Always open to new investment ideas, Amit Aggarwal believes that the key to growing in life is to make some smart investments. It is his diversified business ventures that have made him one successful name in the entrepreneurial field. Moreover, the business set up by Amit of the micro-brewery lounge remains one of the most profitable ventures of the entrepreneur. Aggarwal's business acumen goes way back to his teenage days when he started working at a chemist shop.
Since then, he has kept his successful graph intact by managing and growing multiple businesses. Despite having a hectic work life, Amit Aggarwal has always followed a discipline in his life. Waking up with the sunrise, he plans his day early in the morning and sets a defined deadline for all his works. "As per my experience, consistency and discipline are two major aspects for any person to succeed in life", says the entrepreneur.
After having these successful businesses, Amit Aggarwal has often expressed his desire to venture into the food industry. The entrepreneur had earlier shown his interest to start a chain of restaurants, and he is considering the plan to bring into action with the situation being eased out after the COVID-19 pandemic. The multi-talented entrepreneur then went on to say that it is of utmost importance to understand the market before investing any amount.
Apart from his busy work schedule, Amit Aggarwal has worked as the President of the Rotract Club. Much before the coronavirus outbreak and even during the pandemic, the entrepreneur has helped many charitable trusts in donating a lumpsum amount. Not much is known about his contribution as Mr. Aggarwal prefers keeping his charitable works a low-key affair.