Ensure sanitizers for consumers and visitors in shopping malls, hotels, restaurants and banks in MC Area
Says, MC Commissioner of Dharamshala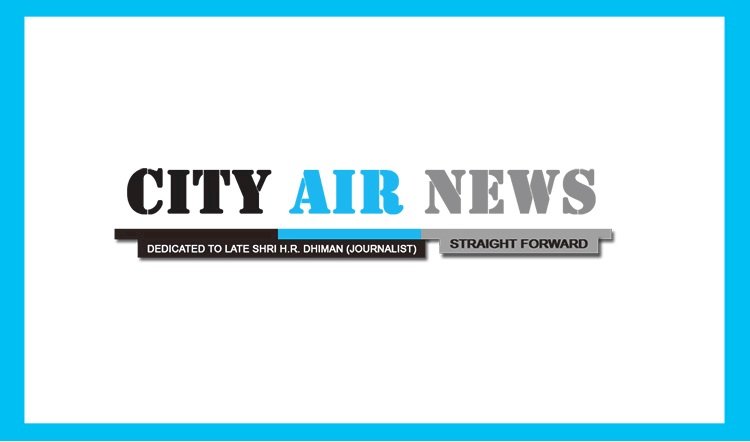 Dharamshala: Commissioner of Dharamshala Municipal Corporation, Pradeep Thakur said that orders have been passed against the Corona Virus "Himachal Pradesh Municipal Corporation Act, 1994" for banning of gatherings in MC Area. He said that organisers of the Khaniara fair and the Dhammu Shah fair Dari are advised to  cancel these fairs to avoid gathering. These fairs were to be held in March last or early April. The orders issued under the "Himachal Pradesh Municipal Corporation Act, 1994.
He said, "Authorities of shopping malls, hotels, restaurants and educational institutions and banks of the municipal corporation area should ensure to provide sanitizers for their consumers and visitors, and  the action will be taken against those who violate these orders under Section 180 of IPC, 1860."
Rakesh Prajapati Deputy Commissioner Kangra said that the Government of India has declared Covid-19 a national disaster. "In view of this, various preventive steps are being taken under Section 34 of the Disaster Management Act, 2005 to prevent corona", said DC.
He said that satsang, jagran, kirtan, langar and bhandara etc cannot be organized in the district under Section-34 in view of the situation of disaster. Along with this, all religious places and educational institutions of the district will also remain closed till further orders. During this period, prayers will be continued by the respective priests in religious places. "Apart from this, dhabas, bars, food courts, restaurants, hotels etc. will ensure special management of cleanliness i and provide essential items of hygiene for their consumers and staff," he added. District Magistrate said that barber shop, salon, beauty parlour will also take care of cleanliness and will use masks during work. Along with this, massage centre, spa, swimming pool, Sona, gymnasium etc. will also remain closed. During this time no rally, dharna, procession or conference will be allowed.
He said that the Regional Transport Officer and DM of HRTC(Himachal Road Transport Corporation) will ensure the sanitation of buses and taxis as per the norms set by the Health Department during this period. Along with this, cleanliness will also be ensured at the bus stands. He said, "During this time, the above officers will give instructions about the cleanliness to the drivers and operators and cleaners of their department."
Rakesh Kumar Prajapati said that the Municipal Corporation Commissioner, Dharamshala and Executive Officer and the Nagar Panchayats of the district will manage the cleanliness at the bus and taxi stands, vegetable markets, railway stations, etc. and ensure the availability of gloves, hats, masks and boots etc. for their staff . He said that the District Tourism Officer will ensure cleanliness in hotels, home stay and also ensure that tourists coming from abroad make their arrival information available to the health authorities.
He said that all banks will ensure cleanliness in bank branches and ATMs for their consumers and get the ATM sanitized from time to time. He said that Superintendent of Police Kangra would ensure that large number of people do not gather anywhere in the district including bus stand, railway station, airport. Along with this, CMO Kangra, Medical Superintendent Zonal Hospital, Medical Superintendent Tanda Medical College have also been instructed to make proper arrangements for people in OPD to sit at prescribed distance.
He said that action would be taken under Section 51 of the Disaster Management Act 2005 if any person disobeys the above instructions.