Eleventh webinar during lockdown conducted by PU DLIS
The theme was 'Information generation, dissemination and use during covid-19 lockdown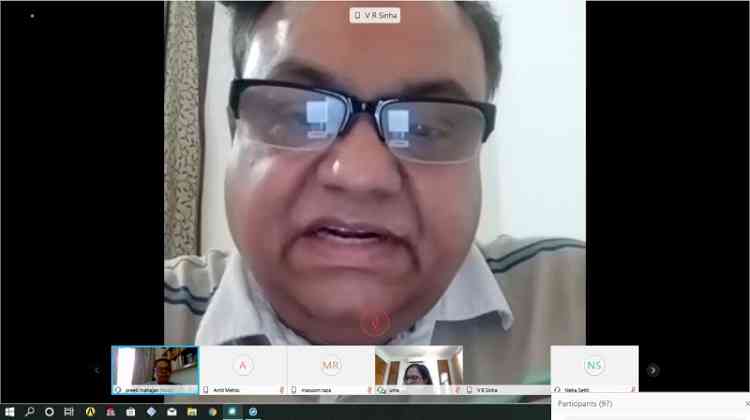 Chandigarh: The Department of Library and Information Science, Panjab University, Chandigarh, successfully organised 11th webinar today in the series on the theme 'Information generation, dissemination and use during covid-19 lockdown' through cisco webex app.
 Prof.Preeti Mahajan, chairperson of the department started the webinar with a welcome speech and introduced the theme of the webinar series. Prof. V R Sinha ,Dean Reasearch in his address highlighted the importance of the Open Education Resources(OER)  in education and congratulated the department for successfully hosting a series of webinars.
Prof.Uma Kanjilal, Professor and Head, Faculty of Library and Information Science, IGNOUdelivered the talk on "OER and Online Education: RedefiningRole of Libraries during COVID19 lockdown". She clarified the concept of OER, discussed major initiatives of OERs worldwide and highlighted their role in Open Education with special reference to SWAYAM courses.She also stressed on the role of librarians in providing OER content customized to the requirements of their users.
Today's webinar was attended by 111 participants including many academicians from all over the country. Prof. Jagtar Singh from DLIS, Punjabi University, Patiala and Prof. Dinesh K. Gupta from DLIS, Kurukshetra University, Kurukshetra were also present in the webinar.