Effect of diabetic yoga protocol on covid risk reduction discussed at PU 
A web lecture series on Covid 19 Pandemic has been started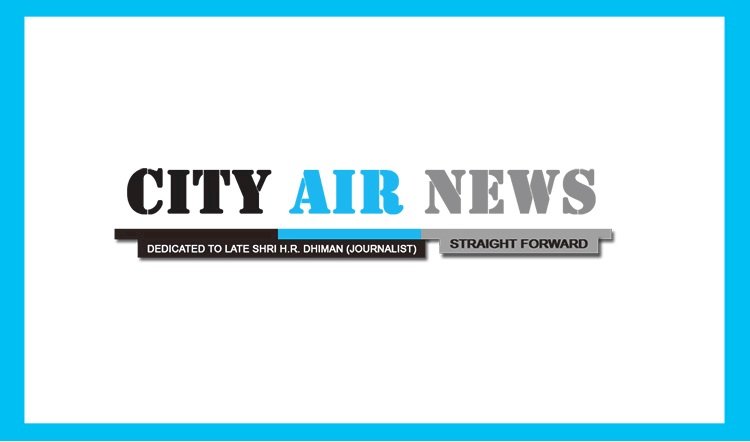 Chandigarh: A web lecture series on COVID 19 PANDEMIC has been started by the Interdisciplinary Centre for the Swami Vivekananda Studies Panjab University Chandigarh. The special lecture series was inaugurated by Prof. V.R Sinha, Dean Research, Panjab University Chandigarh. He appreciated the efforts of the centre in this period of crisis to initiate such informative lecture series. 
 
The first lecture in the series was delivered by Prof.Akshay Anand, Editor in Chief of Integrative Medicine case reports and Professor at the Department of Neurosciences, PGIMER, Chandigarh. Prof. RenuThakur, Coordinator, ICSVS introduced the speaker. Prof Anand spoke on The Effect of Diabetic Yoga Protocol on COVID Risk Reduction. He highlighted the need to publish data that facilitates the evidence based integration of modern and traditional medicine useful for COVID prevention and treatment, also outlined by honourable Prime minister in one of his speech. While explaining the published research data emerging from India Yoga Association-SVYASA multi centric NMB trial, and his own research he emphasised that the Diabetic Yoga protocol in the study can be helpful in reduction in stress, hypertension and delayed conversion of pre diabetes into diabetes enabling risk reduction for COVID and other infections. At a time when drug development efforts haven't yielded any positive results, the benefits of Diabetic protocol and SVYASA COVID Yoga protocol can be tested in current pandemic. In this respect he appealed all professionals to join hands in overcoming the barriers of integration including those at educational, regulatory, funding, publishing and management level.  The multi-disciplinary research can help us to form a strategy to fight these pandemics in future.
 
 More than 50 participants attended the lecture. Faculty and students from Panjab University and other universities in the lecture.
Dr. KuldeepDhiman proposed the vote of thanks.
BRIEF 
Chandigarh: It is for the information of the general public and students of Panjab University Teaching Departments/Colleges in particular that result of the following examinations have been declared:-
            1. Diploma in Pre-School Education-Ist Semester, Dec-19
            2. Master of Architecture-Ist Semester, Dec-19
            3. Diploma in Fine Arts for Divyang-5th Semester, Dec-19
            4. Diploma in Fine Arts for Divyang-7th Semester, Dec-19
            5. Special Diploma in Fine Arts for Divyang-3rd Semester, Dec-19
            6. Master in Business Administration (Commerce and Information Tech)-3rd                     Semester, Dec-19
            7. Bachelor of Laws-3rd Semester,Dec-19
            8. BA/B.Com LLB(Hons.)-6th Semester,Dec-19
            9. Master of Computer Applications-4th Semester (Re-appear), Dec-19
The students are advised to see their result in their respective Departments/Colleges/University website.