Effect of covid-19 seen on fashion and wedding industry of Punjab
Industry seen worried in view of the present situation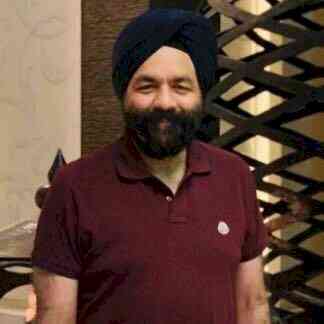 Sonu Nilibar, Secretary, Punjab Cloth Merchants Association.


Ludhiana: The effect of COVID-19 is seen on the fashion and wedding industry of Punjab. The industry is seen worried in view of the present situation. The epidemic has taken into its grip about 150 countries, including India, across the world.
In a statement here today, the Punjab Cloth Merchants Association secretary Sonu Nilibar has said it is time to introspect for the fashion and wedding industry in Punjab. This is a long term slow-down of Punjabi business as they're primarily dependent on the NRI demand and secondarily on locals, he added.
"For the fashion industry, I consider it the first steep fall which will be experienced after the one seen post the insurgency which ended in 1995", he said, adding the textile and fashion industry had only seen the demand graph go up in the last 25 years. 
Even the global recession of 2007-2009 had no impact, he revealed.
The larger than life exuberance of the Punjabi diaspora was a major driver of wedding related business flourishing in Punjab, he said.
He added this is going to be "one long winter" which has set in the spring for the textile and fashion related industries of Punjab.