Drishti Punjab announces nomination of environment award
Drishti Panjab is Canada based NGO working in Punjab for welfare of students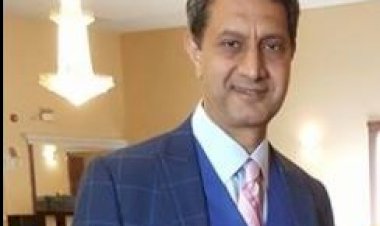 Chandigarh: Drishti Panjab, a Canada-based NGO working in Punjab for the welfare of students, together with the family of the late Mr.Rajpal Sidhu, is pleased to invite entries for an annual award of Rs 50,000 to any person or organisation engaged in environmental awareness, conservation and sustainable development in Punjab. This award was initiated last year and this time it will be second award.

Who was Rajpal Sidhu
"Mr Rajpal Sidhu devoted his entire life to the study and painting of birds of Punjab," said Harminder Dhillon, a Canada-based NRI and founder of 'Drishti Panjab'. He added, "His work has been displayed and recognized by multiple academic institutions. Mr Sidhu, a self-taught painter of nature, painted more than 250 birds of Punjab. In doing so, he traveled to each corner of Punjab."
Motive of award
The award will recognize individuals or institutions for promoting environmental awareness, conservation and sustainable development. Punjab, like the rest of South Asia, is facing an environment crisis of epic proportions, ramifications of which will be felt by generations to come.
How to apply
Anyone can nominate self/other candidates for this award by emailing [email protected] a brief note outlining contributions of the nominee before Feb.01, 2020. This award has been presented every year in the month of February by Drishti Panjab. It will be judged by an eminent jury.