DreamCity Ludhiana, a milestone in sustainability
It is out and out environment friendly: Pankaj Pal, Executive Group Director, AIPL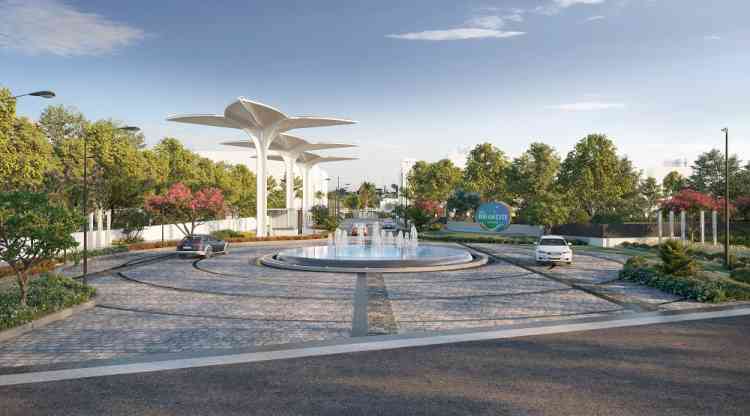 A view of AIPL's eco-friendly and sustainable township- Dreamcity, Ludhiana.


Township adheres to green norms to be eco-friendly
Ludhiana, Aug 12, 2022: Shaping the realty landscape for over 31 years with landmark retail, commercial, residential developments in prime locations across India, AIPL Group has delivered 60 projects in 31 years across 8 cities. It has also received LEED Gold Certification and GRIHA 4-star rating and IGBC certification for AIPL business club.
 
Sustainable housing not only plays a key role in the quality of human life but also preserves the environment. AIPL DreamCity Ludhiana has emerged as a rare milestone in the domain of sustainable townships in the region. With lagoons, rain gardens, swales & a lake DreamCity Ludhiana in its concepts and features has become an ideal destination for those who wish to live in the lap of nature and its grandeur.
 
Pankaj Pal, Executive Group Director, AIPL, says that the entire township is in sync with Divine Nature. For example, the road sections are designed to incorporate the concept of swales to promote infiltration and help to recharge the underground water table. These swales and trees along roads form an avenue which encourages pedestrians to use walkways and cycle tracks. An infiltration topography helps all the green areas to become working landscapes and help with storm water recharge. The township has approximately 154 rainwater harvesting structures spread across the project.
 
According to Pankaj Pal, the segregation of waste is done at the villa level and all the waste is transferred to automatic organic waste composters. The residue is then used as manure for the plantation. Leaves are collected and placed along with the trees or in collection chambers. These are used as organic mulch. The overall design intent of DreamCity creates a sustainable park for the residential pocket.
 
"It is different from other townships. In fact, there is no comparison. At DreamCity Ludhiana, there is a lot of focus on being eco-friendly, which I appreciate from the core of my heart. Every possible care has been taken to ensure that residents have the real feeling of being in the midst of nature, and that is what makes us very happy," says Navjot Kaur, a proud resident of DreamCity.
 
Organic farming, natural waste composting, reuse of treated wastewater, recycling of garbage, bee farms, butterfly gardens, fruit orchards, and nursery among others make living in the township a truly unique 'one-with-nature' as part of the new generation focus to have healthy and active lifestyle, added Parmajit Singh, another resident.
 
AIPL group which has recently received ET Realty Award for Best Residential Project -Row Housing for DreamCityNxt, Amritsar project and Best Commercial Project Retail for 'AIPL Joy Street,' Gurugram, has delivered seven million sq ft of real estate developments across north India since 1991.