Dr Satish Thaman seeks early start of Y-Block multi-storey flats 
Writes to Punjab CM and Punjab LB Minister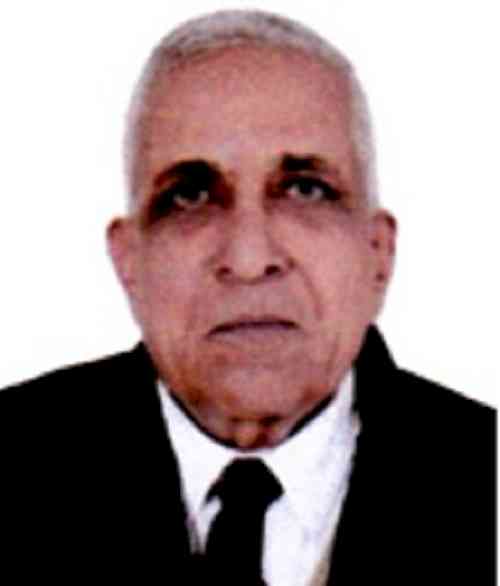 Dr Satish Thaman, Member, Sub Divisional Grievances Redressal Committee, Ludhiana (West).


Ludhiana: Dr Satish Thaman, Member, Sub Divisional Grievances Redressal Committee, Ludhiana (West) has written to Punjab CM Capt Amarinder Singh and Punjab Local Bodies Minister Brahm Mohindra with regard to 256 Acres Improvement Trust Scheme and requested to early start Y-Block, multi-storey flats in Ludhiana. 
He said this land measuring 11800 square yards was got vacated from unauthorised possession of slum dwellers with the efforts of Bharat Bhushan Ashu, MLA, Minister for Food and Civil Supplies and Consumer Affairs, Punjab, Balkar Singh Sandhu, Mayor and Raman Bala Subaramanium, Chairman Improvement Trust Ludhiana in the year 2017.
He said now LIT chairman had sent a proposal for approval for building-up of  multi-storey flats. He hoped that this proposed project will no meet the fate as a multi-storey complex on the Rani Jhansi Road had met with because the latter project is lying vacant and isolated over the period. He also cited an example of the Atal Bihari Apartments which were to be built-up on Karnail Singh Nagar Phase-II Pakhowal Ludhiana but this project never come up and finally it was dropped.
He said LIT chairman must constitute watchdog committees, involving chairmen/ presidents of the associations of 256 Acre Trust Scheme, to seek their suggestions for better/excellent construction of the Y-Block Multi Storey Flats. 
High-powered staff may be involved for early start of construction of Y-Block Multi Storey Flats he demanded.
He also suggested that both LIT and MCL should work together in a better coordination at the time of construction of Multi Storey Flats of 256 Acre. 
He further suggested to form a committee to ensure law and order for the project. He said the flats must be allocated at a competitive market price. He also suggested that flats design be prepared after consulting Vastu Experts. He said a concrete boundary wall be constructed around the proposed project to ensure complete safety to the residents. 
Also, qualified well approved architects be empanelled for the proposed project. Facilities such as gym, parks, LED lights be provided there.