Dr Satish Thaman gives suggestions/proposals with regard to Y-Block Flats in Maharishi Valmik Nagar
Writes to Punjab CM and Punjab Local Bodies Minister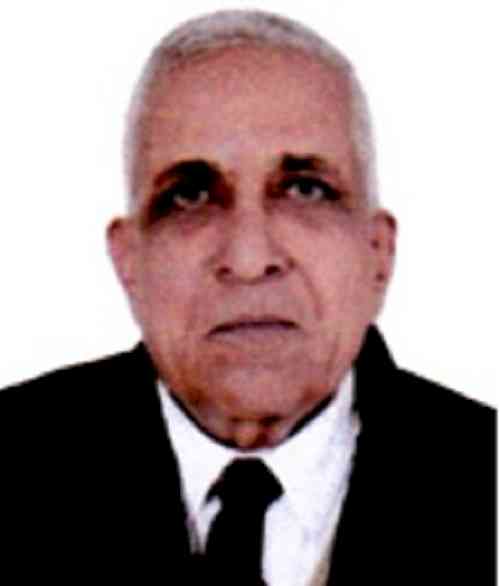 Dr Satish Thaman, social activist from Ludhiana.
Ludhiana: City-based social activist Dr Satish Thaman has written among others to Punjab CM Capt Amarinder Singh and Punjab Local Bodies Minister Brahm Mohindra while giving some suggestions/proposals with regard to Y-Block Flats in Maharishi Valmik Nagar, Ludhiana.
His suggestions/proposals include: 
•    Upgrade construction of Y-Block of 256 Acre Multi Storey Flats in time bound manner
•    Boundary wall be erected on four-sides of the surroundings  
•    Only qualified well approved architects be empanelled for the project.
•    There should be the facilities such as gyms, parks, LED lights and high-quality work
•    Notify OTS policy for water and sewerage charges in Y-Block Flats
•    Before start of cutting and metaling of roads of Y-Block Flats, there is a need to collect samples of road testing in entire location
•    CGHS (centre govt health scheme) Dispensary be opened
•    Watchdog committees be set-up
•    Proper cleanliness must be ensured 
•    Adequate medical facilities be ensured 
He revealed that the land was got vacated by Improvement Trust from jhuggi dwellers way back in the year 2017. It was an appreciable step taken by Bharat Bhushan Ash, MLA Ludhiana West and Minister for Food and Civil Supplies and Consumer Affairs Ludhiana and Balkar Singh Sandhu, Mayor Ludhiana, Raman Bala Subramanium, Chairman, Improvement Trust, Ludhiana.