Dr Samra reacts on union budget 
Terms it as satisfactory for educational sector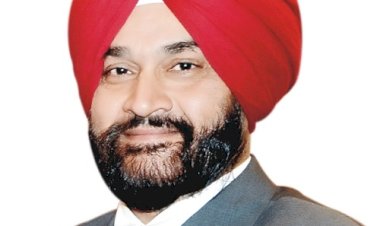 Dr. Gurpinder Singh Samra, Principal Lyallpur Khalsa College, Jalandhar.
Jalandhar: As a noted educationist of the region, Dr. Gurpinder Singh Samra, Principal Lyallpur Khalsa College, Jalandhar gave his reaction on the annual financial budget presented by the Government of India. Dr. Samra described this budget as satisfactory for the educational sector of the country. 
Principal Dr. Samra lauded the amount of Rs. 99,300 Cr. announced for the educational sector which is Rs 400 Cr. more than the previous budget along with the provision of Rs 3000 Cr for Skill India project. The new provision of Online Degree Courses as framed by the NIRF and the proposed set up of 150 higher education institutions from the year 2021, as per the Study in India project were also highlighted as the key points of the Union budget. 
Dr Samra urged the government of India to introduce FDI into the educational set up so as to prevent the commercialization of the same. He appreciated the decision by to increase the insurance amount on fixed deposits in banks from Rs 1 Lakh to 5 Lakh whilst lauding the decision to keep 15,500 Cr Rupees for the Swachch Bharat campaign. 
Overall, Principal Dr. Samra appreciated some of the key announcements made through this budget but pointed out the overlooking of working class community and the challenge of the proper application of the announcements as the main deficient factor of the same. Principal Dr. Samra has suggested a proper representation in the annual budget in terms of the release of grants and aids for the education sector and the teaching community, which has regularly been on the periphery.