Dr L Subramaniam released his latest album 'Beyond Borders'
He is the face of the Indian violin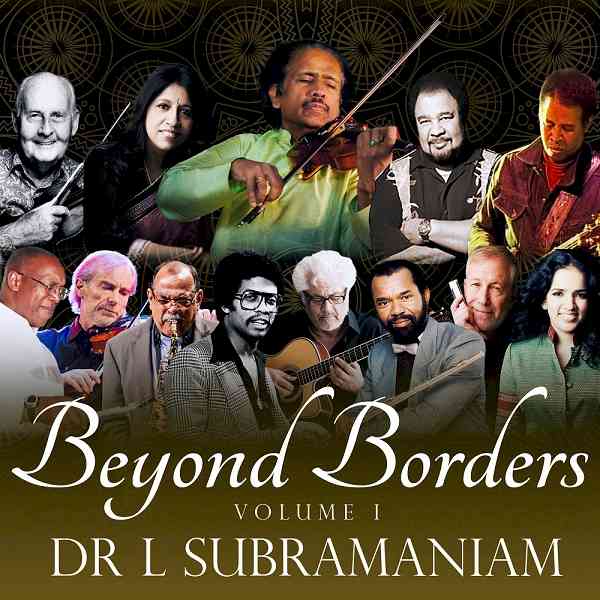 Dr. L Subramaniam, the face of the Indian violin, has released his latest album 'Beyond Borders' – a historic milestone in Indo-jazz-blues-pop collaboration, never seen before and perhaps impossible to duplicate in the future! Hailed variously as the 'God of the Indian Violin' and the 'Indian Paganini', Dr. L Subramaniam is the creator of the Global Fusion idiom. 
In this album, he has collaborated with ten jazz legends from across the generations and from various parts of the globe including Europe, the United States, and India: Stephane Grappelli, George Duke, Larry Coryell, Herbie Hancock, Stanley Clarke, Jean Luc Ponty, Billy Cobham, Hubert Laws, Corky Siegel and Ernie Watts. Also featured in the album are 'Bollywood Queen' Kavita Krishnamurti and the gifted award winning singer-songwriter Bindu Subramaniam. Many of these artistes have also performed in India as part of the prestigious Lakshminarayana Global Music Festival, which is now entering its thirtieth year. Dr. Subramaniam's dream project 'Beyond Borders' is being released in two volumes. 
As the name suggests, it transcends all boundaries and introduces different tonalities to the listeners – the micro tonal Indian raga, poly-rhythms of Carnatic music, harmonic variations and chromatic shifts of jazz, and so forth. This is perhaps the only album in history to feature so many jazz greats with the Indian violin taking the lead role. These songs were recorded in different places including India and the US, mixed in Poland, and mastered in Los Angeles. 
The title song 'Beyond Borders' features a heart-melting solo by George Duke and a expressive emotional micro tonal solo by Dr. L Subramaniam ably supported by Stanley Clarke, Billy Cobham and Bindu Subramaniam. It epitomizes the sentiment of the album – going beyond physical boundaries and speaking the universal language of music. An excerpt of the video has been released on Dr. Subramaniam's official YouTube channel. Videos of other songs will be released in the near future! The highlights of this monumental album are the musical dialogue between Dr. L Subramaniam and Stephane Grappelli in 'Reunion', the duet L Subramaniam Herbie Hancock duet with micro tonal and chromatic variations, the complex rhythmic changes in 'Times Must Change' with its flavour of Carnatic as well as Blues/Jazz and Pop/Rock, and the soothing 'Lullaby' with Kavita Krishnamurti and Chicago Blues Harmonica player Corky Siegel.