Dr Gurpinder Singh Samra unanimously re-elected as president of Principals Association for third consecutive term
Thanked association for new term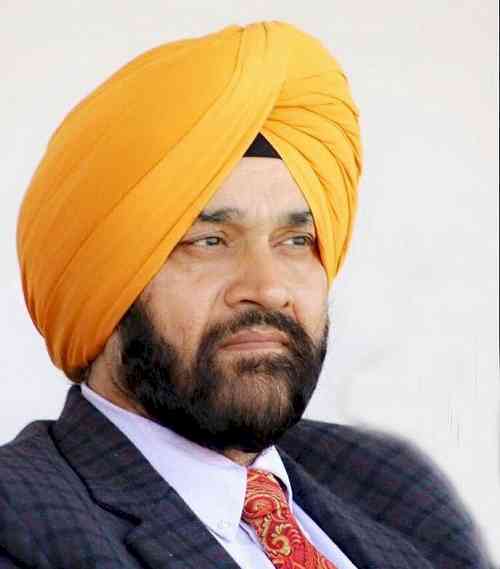 Dr Gurpinder Singh Samra.
Jalandhar: Dr. Gurpinder Singh Samra, Principal Lyallpur Khalsa College Jalandhar has been unanimously re-elected for the third consecutive time as the President of the Principals Association of Non Governmental Affiliated Colleges, Guru Nanak Dev University, for the next two years. His successful previous two terms as the president of this association has lead to this confirmation put forth by all the members of the Principals Association during the meeting held online as per the government regulations in light of the Covid-19 scenario. Dr Samra has also created a new record by becoming the first ever president of the Principals' association to continue for three terms in row. Dr Samra expressed his gratitude to the members of the association for showing faith in his work and for providing him full rights to form his team for the activities of the association in his new term. 

Dr. GS Samra informed that the new team includes Dr. Ajay Sareen , Principal HMV College Jalandhar as Vice President, Dr. Gurdev Singh Principal Guru Nanak Sukhchainana College Phagwara as the General Secretary, Dr. RK Tuli Principal S.M College Dinanagar as the Joint Secretary and Dr. SK Arora, Principal DAV College, as the Finance Secretary. Dr. GS Samra and his team assured the association of utmost hard work on their part to carry out the responsibilities during the new term. Speaking about his targets for the upcoming term, Dr Samra identified the fulfillment of the requirements and needs of the colleges as his priority as was the case in the previous term along with a proper implementation of Government schemes and policies for the welfare of all the colleges whilst the impending amount of the Post Matric Scholarship Scheme was put forth as the topmost task especially in the crisis like financial scenario for the colleges caused by the Covid-19 pandemic. 
Dr. GS Samra thanked the association for the new term and assured an even better and enthusiastic work outcome in his newest tenure.