DM imposes night curfew in Ludhiana district from March 12, 2021
It will be effective from 11 pm to 5 am till further orders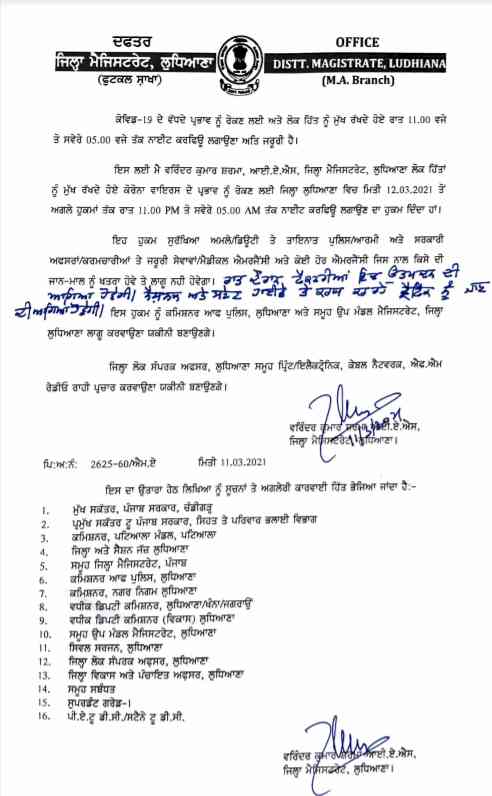 Ludhiana: In view of the increasing Covid cases, the District Magistrate Varinder Kumar Sharma has imposed night curfew in Ludhiana district from March 12, 2021.
The District Magistrate has ordered that the curfew will be in place from the night of March 12, effective from 11 pm to 5 am till further orders.
However, the police and Army personnel on duty, government employees on duty, essential services, medical emergency and any other emergency related to the safety of the public/property, would be exempt from the purview of the curfew. Further, inter-district and inter-state movement on highways passing through the district will also be exempted from the order.