DLSA celebrates national girl child day
District Legal Services Authority on Tuesday observed National Girl Child Day virtually with the students of Government Senior Secondary School, Langroya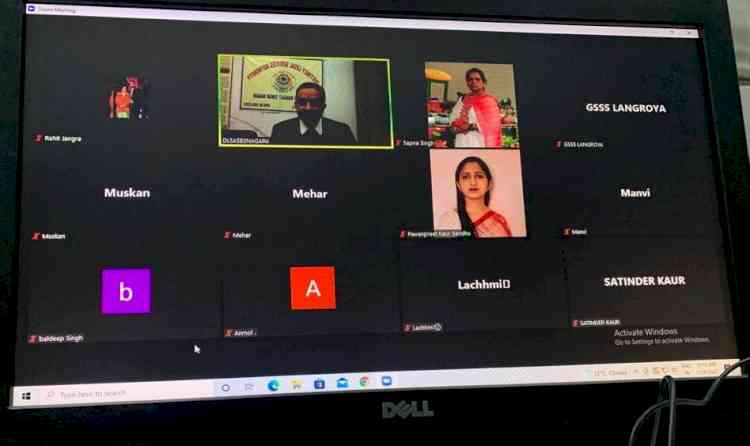 Nawanshahr, January 25, 2022: District Legal Services Authority (DLSA) on Tuesday observed National Girl Child Day virtually with the students of Government Senior Secondary School, Langroya.
Congratulating the girls about the historic day, CJM-cum-Secretary DLSA Harpreet Kaur detailed them about its' importance and said that the day is being observed to raise the awareness about the gender equality, strengthening them in the society besides increasing consciousness of the people about the girl child.
CJM also made them aware about the toll free number 1968 of Punjab State Legal Services Authority and 1098 childline helpline for any kind of assistance.
Prominent among present on the occasion included Advocate Amardeep Kaushal, Principal Surinderpal Agnihotri, Professor Guneet Kaur, Rohit Kumar, school staff members and others.