DLF Midtown commemorates 75 years of India's independence with a 'Freedom Run'
Over 500 residents participated in DLF's flagship community event, Freedom Run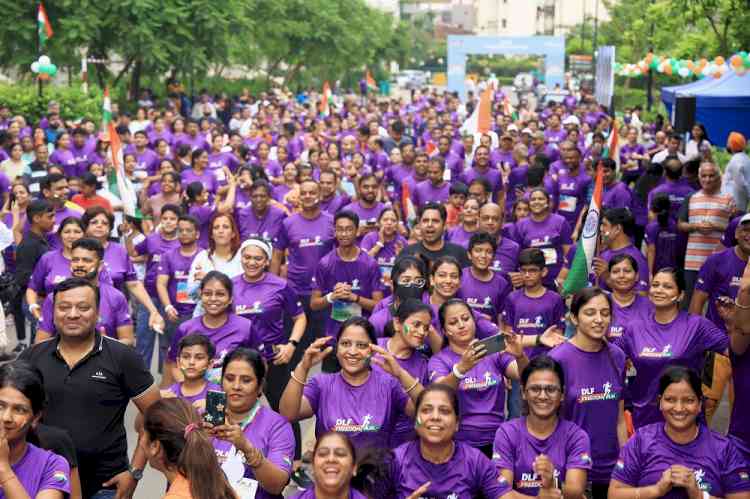 New Delhi, August 15, 2022: To commemorate 75 years of India's independence, DLF, today organised its flagship community event, 'Freedom Run', at DLF Midtown, Motinagar. Over 500 residents of DLF Midtown, from Capital Greens, I, II and III, participated in the run to celebrate the spirit and zeal of Independence Day. The community run was flagged off from Capital Green's community Center. The run was followed by flag hoisting and a host of other fun activities including a flash mob marking the spirit of free India.
'DLF Freedom Run' has been a flagship event of the brand, celebrating the spirit of togetherness and wellness, on the joyous occasion of Independence Day. While it originated a decade back in Gurugram, at DLF5, today the Freedom Run is part of multiple DLF ecosystems in the country. Apart from celebrating the spirit of Independence, this community event aims to inspire and encourage physical well-being amongst the residents.
DLF Midtown is a thriving community, with three existing residential complexes titled Capital Greens I, II, and III. With truly modern facilities, a community centre, two fully equipped clubhouses and multi-tier security, they are home to over 2,700 happy families.