District-level Independence Day function to be celebrated at Ludhiana
Cabinet Minister Bharat Bhushan Ashu to unfurl national flag at Guru Nanak Stadium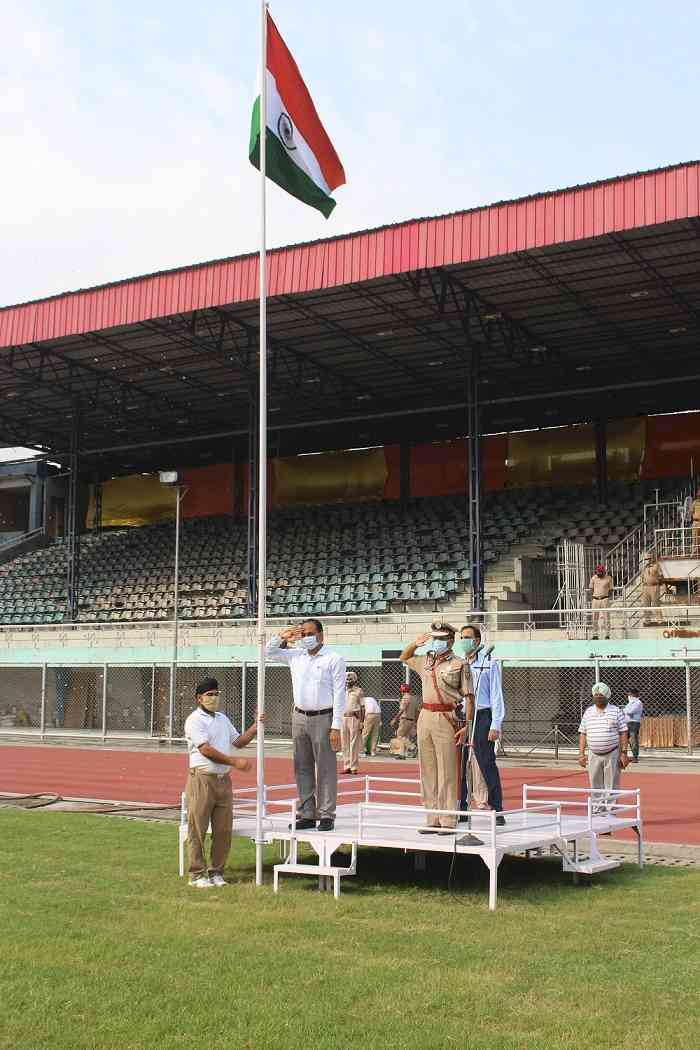 Ludhiana: The district-level Independence Day celebrations would be held in Guru Nanak Stadium, here on August 15, 2020. The chief guest of the Independence Day celebrations would be Punjab Food, Civil Supplies & Consumer Affairs Minister Mr Bharat Bhushan Ashu, who would unfurl the national flag at 9 am on August 15. The final and full dress rehearsal was held in Guru Nanak Stadium, here today. 

Deputy Commissioner Mr Varinder Kumar Sharma and Commissioner of Police Mr Rakesh Kumar Agrawal inspected the full dress rehearsal today.

Mr Varinder Kumar Sharma informed that in view of Covid 19 pandemic and the government directions, the no cultural function or PT show would be organised on the occasion. He also appealed to all city residents to celebrate our Independence Day as a National festival, because on this day in year 1947, our country got independent. 

He also informed that the function would be broadcast live on the official Facebook page of District Public Relations Officer, Ludhiana, facebook.com/dproludhianapage/.