Distributed Cloud: The Priority Tech Trend and What This Means for Businesses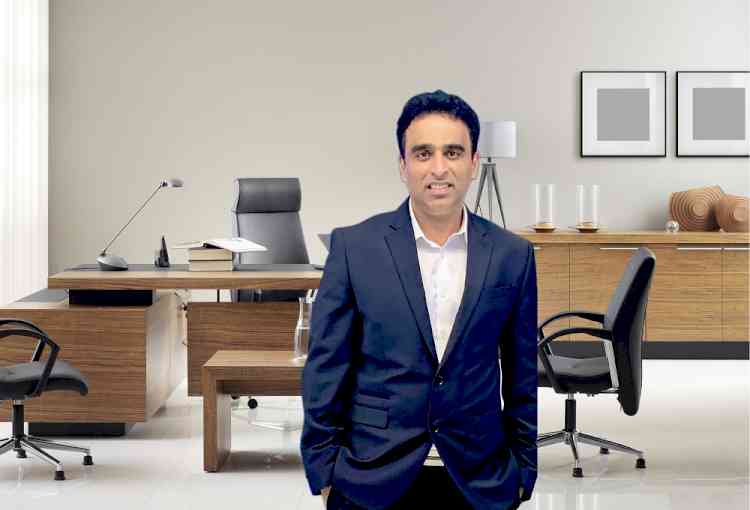 Jagannadh Kanumuri, President & CEO, ACI Infotech.
The dynamics of how firms function have changed as a result of Covid-19. It's all about remote work these days, and it's here to stay. We will most likely never work exclusively from a shared workplace again. Instead, most businesses will use a mixed approach, commonly known as a hybrid model. The cloud has played a critical role in making this possible.
According to research by Gartner, by 2024, most major cloud service platforms will provide at least some distributed cloud services that execute at the point of need. They can significantly enhance the overall performance and enforce better security without compromising financial and operational dynamics. 
The traditional centralized cloud approach is now altering with the growing demand for sophisticated data analytics, real-time web-based services, complex mobile applications, etc. Many organizations are gradually moving towards distributed cloud systems, wherein centralized clouds are augmented with the help of intermediate clouds and edge clouds. With AI, ML, and other advanced data-backed software solutions dramatically rising, there will be a pressing need for distributed cloud-based services. 
The cloud model is hybrid, just like the new work model. Public cloud resources are being used by businesses, and private cloud data centers are located within organizations. However, the correlation between private and public clouds is fragile. Monitoring, orchestrating, and provisioning are managed differently in public and private clouds. Such a distributed system offers greater speed and efficiency, reduces latencies and gives an execution-rich working atmosphere. In a distributed system, the data processing is done near the origin rather than on a remote cloud, which increases overall operational efficiency. Such systems also help deliver video content faster, as they can plug in geographical distances more effectively.
Extensions For Cloud Service Providers
Today's leading cloud service providers (CSPs) offer cloud service extensions that can be deployed at your company's periphery. Outposts are a feature of Amazon Web Services. Anthos is a Google Chrome addon. The Azure Stack is provided by Microsoft. Although each CSP solution is unique, they all seek to coordinate cloud and on-premises installations. 
APIs, a uniform workload deployment methodology, and tools for centralized management and monitoring across on-premises and cloud systems enable synchronization. Consider using these CSP-provided technologies to govern your hybrid cloud workloads wherever they are deployed, whether on-premises or in the public cloud. The shared responsibility paradigm of the cloud provider must enable dispersed cloud governance, which is currently not feasible.

Reduced IT Expenditure And Better Network Scalability 
In the current times, businesses need to be agile, resilient, and flexible. In a volatile and complex business environment, organizations have to constantly scale up, scale down, rework business models, and fine-tune their go-to-market strategy. Adopting a distributed cloud network, wherein different applications are run on various servers, are more suited for scalability and give additional layers of resilience to business to cope with changing environment. 
In such systems, if there is a change, the specific server can be modified accordingly without interfering much with the central server. If a crash occurs, it won't affect the entire system. In contrast, in a centralized cloud, a possible crash or showdown can reverberate across the entire system, creating a huge bottleneck. 
Compared to a centralized cloud, a distributed cloud is more cost-effective as it requires limited infrastructure investment, lower maintenance costs, and fewer overheads. 
Distributed Cloud Will Be The Cornerstone Of 5 G 
In the wake of the 5G deployment, the overall data traffic will proliferate massively. 5G will drive the usage of smartphones, wearables, and sensors, and there will be an increased appetite for high-bandwidth real-time applications. 
However, the centralized cloud approach can add latency and impede high-data-centric real-time applications. A possible alternative will be distributed clouds with an increased focus on edge computing. With the advent of distributed clouds, computing can be conducted within office premises or nearby locations rather than on centralized clouds, thereby optimizing the last-mile bandwidth issues. 
Distributed clouds will also usher in a new era of high-speed AI/ IoT/ML-based applications. It will enable business owners to adopt advanced and robust applications. It will contribute to the further evolution of multiplayer gaming and remote meeting software. 
In the foreseeable future, distributed cloud-based systems have the potential to reshape how data is stored, run, and retrieved. As the future will be marked by a steep hike in the adoption of sophisticated analytics, proliferation in connected devices (smartphones, smart watches, wearables, etc.), flexible working systems, and bombastic growth in video consumption, distributed systems will become very popular. 
Authored by:
Jagannadh Kanumuri, President & CEO, ACI Infotech