Dips students told about importance of calligraphy
The activity of calligraphy increase the knowledge of students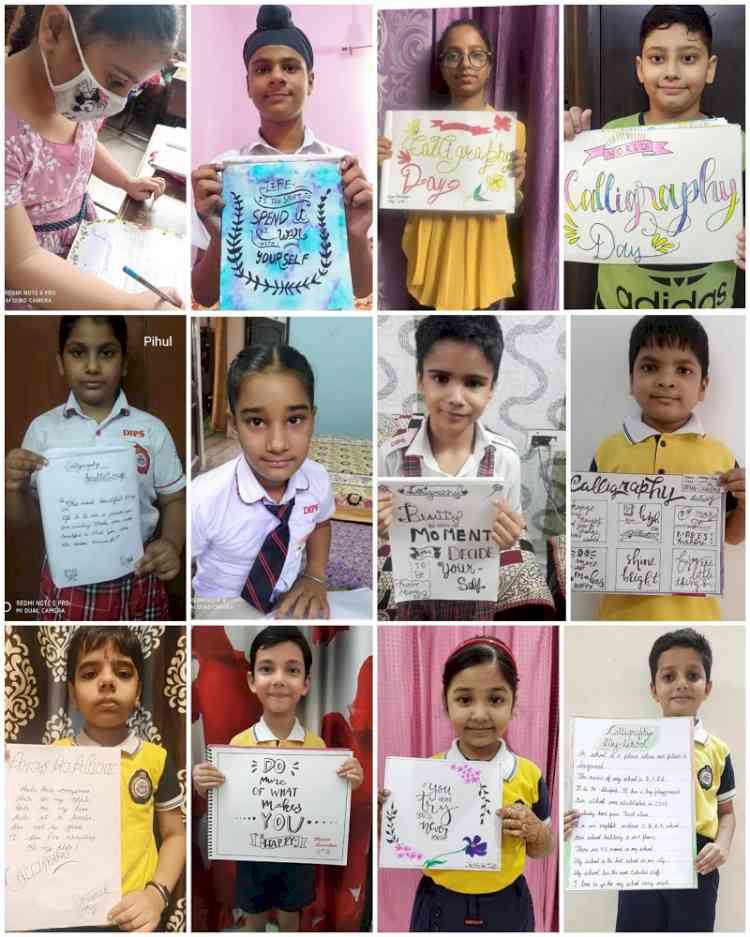 Jalandhar: Calligraphy day was organised in all schools of DIPS chain to apprise the importance of calligraphy. Various activities were conducted on this day. Students wrote in beautiful handwriting articles and slogans. They wrote in English, Hindi and Punjabi and handwriting appear to be as beautiful as the pearls. Special focus was on good handwriting.
Teachers told the student about the good handwriting and scripted it as a calligraphy and in fact it is a type of visual art. A person who writes calligraphy is known as a calligrapher. Teachers gave tips on calligraphy and also ways to improve handwriting for which practice is required every day. It is therefore, essential to write and do the work given by school and written work remains in the mind for a longer period.
School principals remarked that activity of calligraphy increase the knowledge of students. Calligraphy is an art of top quality. Students can make a remarkable career in calligraphy and it is a very old practice of communication. It can be presented in a beautiful, clear and artistic manner.