Dips students shared Olympic squad
Online PowerPoint presentation was presented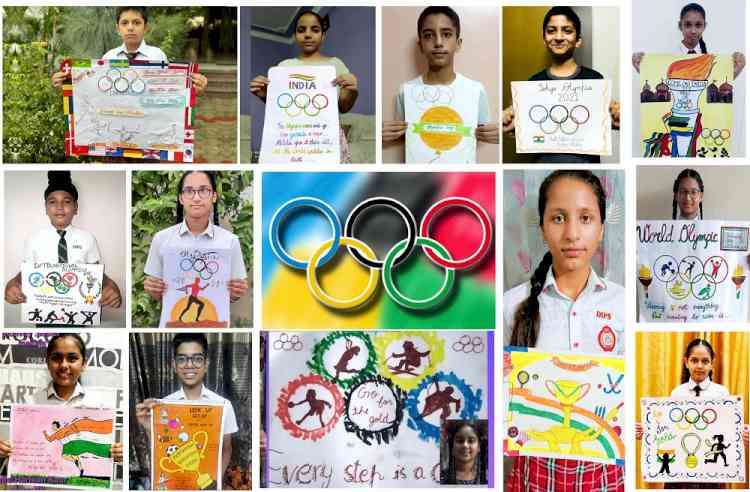 Jalandhar: Students of DIPS school Cheered Tokyo Olympic participants by making online posters and PowerPoint presentation to build up the confidence and to boost their morale.  These Activities were organised under the dynamic guidance of Jashan Singh. Students made attractive posters and wished the participants good luck and also encouraged them to participate with confidence, perseverance, and determination.
Online PowerPoint presentation was presented beautifully by showcasing Japan's history, culture, tradition and speciality to their classmates. They also mentioned the start of Olympic Games. There are many games in which India will participate for the first time. Students also gave information regarding the rules of Olympics.
Principal praised the posters and PPT's made by students and also gave them knowledge of various games. They are also encouraged students to participate in games along with their studies.
MD Tarwinder Singh, CEO Monica Mandotra, CAO Ramneek Singh and Jashan Singh complimented the Olympic participants during the ongoing pandemic covid-19. They wished the Indian participants a good health and achieve glory and fame in the Olympics.