DIPS students gave message: Say no to plastic
Teacher advocated the hazards to polythene bags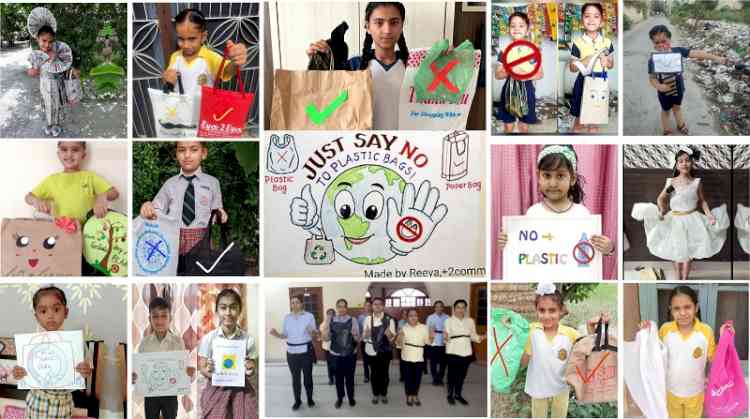 Jalandhar: DIPS Students celebrated international plastic bag free day and gave message Very strongly say no to plastic. Student made attractive posters, handmade bags with paper and cloth to make the world free of single use plastic. Student demonstrated in their posters the hazards of plastic bag as they are depleting the beauty of environment. We face too many difficulties due to them. Senior students distributed paper and cloth bags to nearby shopkeepers and urged them to avoid the polythene bags.
Teacher advocated the hazards to polythene bags and explain the importance of this significant day online.
MD Tarwinder Singh abhorred that the main idea of celebrating international plastic bag free day was to create awareness among the masses of the harmful effects of plastic. People should use cloth bags as far as possible as nation is facing a lot of harm and loss due to its use. CEO Monica Mandotra prophesized that plastic cannot be recycled many times. That is why paper and the cloth bag should be encouraged. CAO Ramneek Singh and Jashan Singh wanted the coming generations to breathe in a safe environment and totally ban plastic for a better and prosperous future.