DIPS students exhibited their creativity in art and craft activity
Teachers gave valuable information and tips on art and craft to students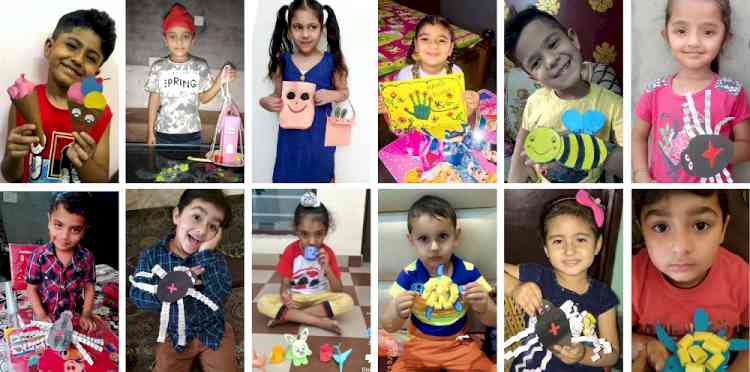 Jalandhar: DIPS School Rayya conducted an online art and craft activity to bring out the creativity of students of pre-wing. During this activity students made use of colourful paper and with the assistance of their parents made beautiful spiders, Miniature, Mini carry bag, toys etc. Teachers gave valuable information and tips on art and craft to students.
Principal Jagbir Singh Randhawa highlighted the role and significance of art and craft along with academics. It is therefore, essential to make the student master the art of Art and craft. Students become confident and self-reliant due to training of art and craft.
MD Tarwinder Singh and CEO Monica Mandotra expressed that due to the ongoing pandemic students are unable to come to school and do any activities. Moreover they do not get a chance to move out of their houses to perform any activity and making it absolutely noteworthy to perform such activities so that students keep themselves engaged and occupied in doing productive activities.