Dips College students give message to save environment
`Environment is the basis of our life'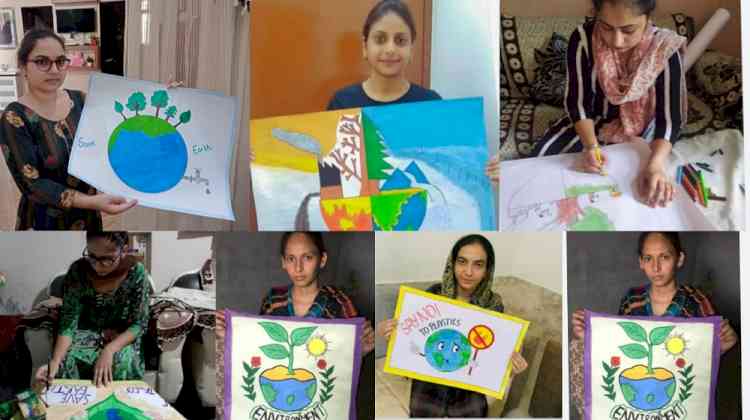 Jalandhar: Poster making activity was organized for the  students at Dips College of Education Dhilwan, Kapurthala. During the activity, the students of B.Ed 4th semester made posters on the topic of environment and told how the increasing pollution on the earth is dangerous for our environment and giving the message of saving the environment. To save our environment and earth, we should plant more and more trees and reduce the use of plastic. Principal Dr. Mukesh while addressing the students said that saving the environment is not an issue but it is very important for our life, society and health. Environment is the basis of our life, so it is necessary that we save our environment.
MD Sardar Tarvinder Singh and CEO Monica Mandotra said that we are continuously cutting the forests for our needs, which not only animals but we humans also have to bear the loss. With the increasing temperature on the earth, we have also faced a lot of difficulties.
CAO Ramneek Singh and Jashan Singh said that we should take the steps to stop air pollution. Stopping the increasing pollution is not the work of any one person or organization, but we all should come forward together.