Digital media has greater impact on fashion industry
Event witnessed moderation session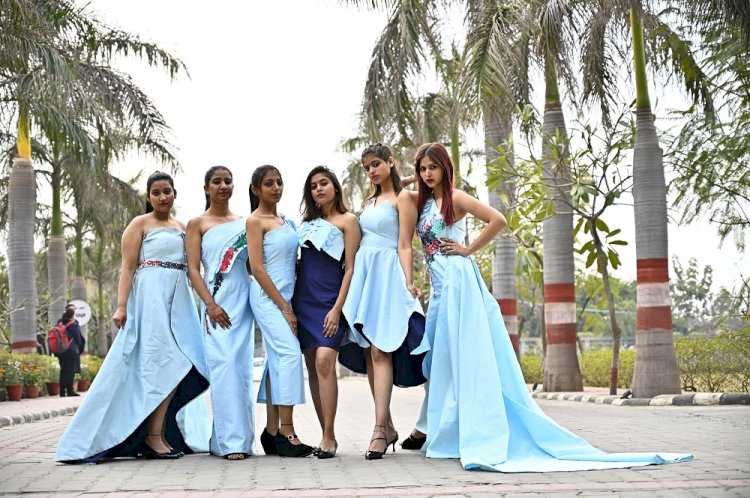 (To see more photographs, visit "Gallery" of City Air News).
Ludhiana: The clothes that a person wears represents his/her personality to the world, especially in today's era where human contacts are so quick. Fashion is an instant language. With the aim of giving exposure to the students, the faculty of Fashion Design of PCTE Group of Institutes organised a Fashion Conclave on "The Current Scenario & Opportunities in the Fashion Industry" where eminent personalities from the industry came and shared their knowledge with the budding fashion designers.
Mrs Mridula Jain, MD, Shingora textiles, Mr Anurag Gupta, Celebrity Fashion Designer, Mr Dhruva Tripathi, CEO, F-Trend and Ms. Manmeet Sodhia, Fashion Designer, author, and entrepreneur graced the occasion with their presence. The conclave gave the students a greater understanding of various trends, how they could be created and the factors influencing them. One of the speakers also discussed on how one's inspiration and creativity can lead to a collection that could create awareness about the forgotten aspects of our culture. Besides this, the current aspect prevailing in the industry nationally as well as globally was discussed by Ms. Mridula Jain where she also addressed the students about how much waste the industry is generating and that the creative minds have to take responsibility for the environment.
The event witnessed moderation session where Ms. Manmeet Sodia, the moderator, discussed about her journey and shared her views on the role of sustainability in the fashion industry after which the students asked questions to the delegates to have a better understanding about the industry that they would be entering into.
Ms. Manpreet Mann, Head Coordinator, PCTE Group of Institutes said that the conclave was a great platform for the students to learn a lot of new things under one roof by professionals.
Dr. K.N.S. Kang, Director General, PCTE Group of Institutes congratulated the Fashion Design department on successfully executing the conclave and said "It's great to gather people from Industry with common interests and background for the purpose of seeking healthy discussions and their valuable inputs on the current status of the Industry."