Dhandra Cluster tops state in terms of development and speed of work
Cabinet Minister Sukhbinder Singh Sarkaria inaugurates projects worth Rs 1.27 crore of Dhandra Cluster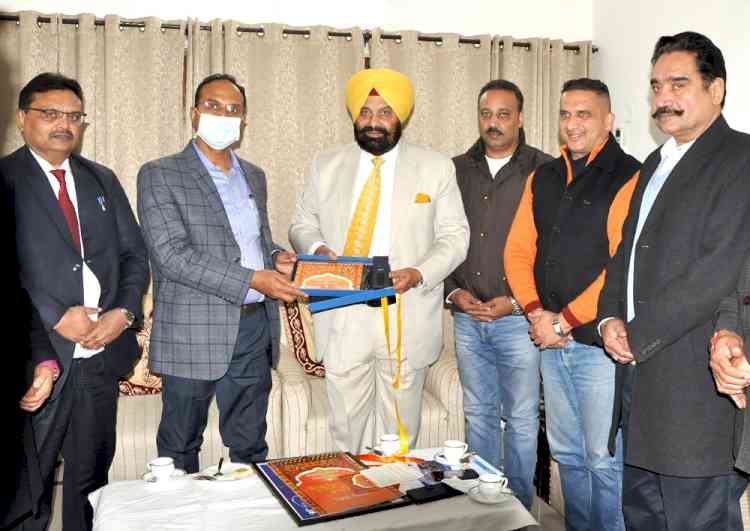 Ludhiana: Cabinet Minister Mr Sukhbinder Singh Sarkaria today congratulated Gill MLA Mr Kuldeep Singh Vaid as the Dhandra cluster has been judged best in the state and second best in the country in terms of development and speed of work. He said that it has been possible only due to the efforts of Mr Kuldeep Singh Vaid and his team, along with the District Administration Ludhiana officials.
Mr Sarkaria today inaugurated different development projects worth Rs 1.27 crore of Dhandra cluster at a function organised at village Dhandra, near here. These projects included inauguration of rural huts, a library, sewerage, streets besides others.
PUNJAB GOVERNMENT COMMITTED FOR CARRYING OUT OVERALL DEVELOPMENT 
While speaking on the occasion, Mr Sarkaria said that the Capt Amarinder Singh led Punjab government is committed for carrying out overall development of the state. He said that several projects worth crores have been started in different parts of the state and would be completed shortly.
On this occasion, he also handed over cheques to the gram panchayats of various villages of Gill constituency.
Later, in the presence of Ludhiana East MLA Mr Sanjay Talwar, Deputy Commissioner Mr Varinder Kumar Sharma, GLADA Chief Administrator Mr PS Gill and others, he launched the brochure regarding the state of the art GLADA Eastend Club, that is being developed in Sector 39 A on Chandigarh Road, here.
Mr Sanjay Talwar informed that applications for the first batch of 700 members are invited from general public and officers from January 27, 2021 onwards and the eligibility criteria is mentioned on the website, glada.gov.in. He said that interested persons can submit their applications along with the enrolment free till February 28, 2021.
CALENDAR RELEASED
Mr Sukhbinder Singh Sarkaria also released a calendar in form of pictorial visuals depicting "Spiritual Journey of Sri Guru Teg Bahadur Sahib Ji" by Advocate Mr Harpreet Sandhu, at Circuit House, here today. He applauded the work on pictorial visuals initiated by Harpreet Sandhu for conceiving and coming up with this meaningful and pious work dedicated to the 400th year celebrations of Sri Guru Teg Bahadur Sahib. /(January 25, 2021)