Dewan honored NRI fraternity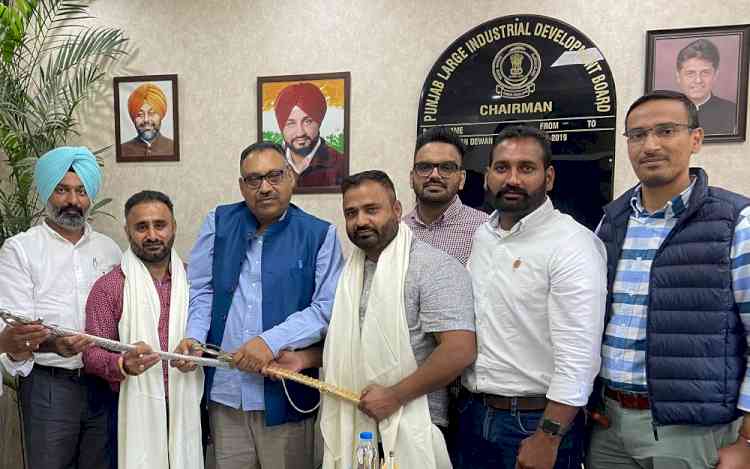 Mohali/Chandigarh, October 9, 2021: Despite settling abroad, many members of the NRI community are attached to the soil of Punjab and continue to perform their duties from time to time. Punjab Large Industrial Development Board Chairman Pawan Dewan honored Lali Thandi (Spain) and Soni Bathla (Belgium), who had visited his office at Udyog Bhawan, Chandigarh.
On this occasion, Dewan said that NRIs who have contributed to the progress of the state by connecting to the soil of Punjab, even while living abroad have always been appreciated, who from time to time, contribute to the development of their village and area. He said that nowadays, the NRI community needs to contribute in the field of education and health so that everyone can get better education and health care. During the investment summit organised at Ludhiana CM Charanjit Singh and Industry Minister Gurkirat Singh Kotli had also emphasized on the NRI community's role in industrial development of the state.
NRI Lali Thandi and Soni Bathla said that their aim is to see their society progress and they strive for this from time to time.
Among others, Kapil Sharma, Sarpanch Gurdeep singh, Sarpanch Jaspreet Singh, Gurpeet Singh Virk, Ishwinder singh Goraya were also present.