Deven Bhojani gears up to play iconic character, Anna, in Sony SAB's Wagle Ki Duniya
Says he is very excited to watch Anna back on-screen though he still feel nervous about playing the role once again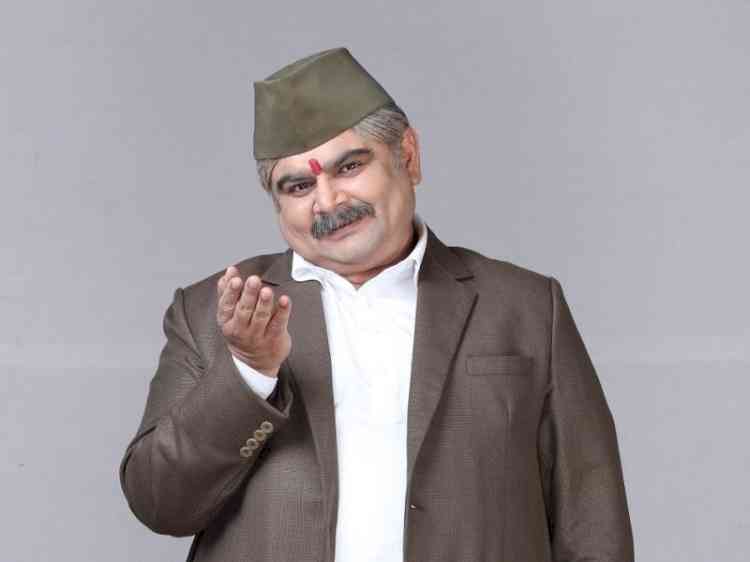 Deven Bhojani.
Deven Bhojani was interviews with various questions. Here's the Q&A Session:
 
•    Tell us about your character
o    Anna as a character has many layers attached to him. He is someone who is known to be specific about his quintessential day-to-day activities and is very particularly attached to the Maharashtrian culture and traditions.
•    What made you accept this role?
o    I'm back playing the iconic role of Anna from Bhakharwadi. I had thought I had bid Anna goodbye, both physically and mentally, until producers JD Majethia and Aatish Kapadia had come across the idea of bringing Anna into Wagle Ki Duniya. I simply thought it was a wonderful thought and also since I am a fan of Wagle Ki Duniya, I had to accept this offer. Wagle Ki Duniya is known to be critically acclaimed while having a niche of its own. It is also highly loved and appreciated by the masses which is generally not the case when it comes to other television shows.
•    How have you specially prepared to get back into Anna's character?
o    I had watched a few episodes of Bhakharwadi to get back into Anna's shoes. At the same time, it was quite nostalgic and fun while watching the episodes. Coincidently, the dialogue writer of Wagle Ki Duniya was the same as Bhakharwadi, so he made sure to keep to the characteristics of Anna, making it easier to catch up with the character.
•    What can the audience expect from the upcoming episodes?
o    A new change is expected to transform the lives of the Wagle family, with Ballu mama (Deven Bhojani) visiting his sister Radhika (Bharati Achrekar) on the festive occasion of Raksha Bandhan. As Anna and Srinivas Wagle are known not to look into each other's eyes, the show will take the audience on a ride of emotions, wherein Rajesh Wagle (Sumeet Raghavan) will be seen playing a bridge between his father and Ballu mama to get their differences solved.
•    Tell us about your experience on working with the cast of the show
o    I was very excited about collaborating with the cast of Wagle Ki Duniya as I share a great bond with most of them. While I directed Bharat Ji in Sumit Sambhal Lega, Aanjjan Ji and I were co-stars once upon a time. Whereas with Sumeet, I was his co-star and director in Sarabhai vs Sarabhai. Most of the crew members from Bhakarwadi are also the same, so it definitely feels like a warm welcome and that I have come home.
•    How do you feel about essaying the character once again?
o    I am very excited to watch Anna back on-screen though I still feel nervous about playing the role once again. I wonder if I will be able to live up to the character since I am playing it after a long time. Moreover, I am glad to be a part of Wagle Ki Duniya and contribute to this show as Anna. I hope the audience continue to shower their love and appreciation on the show as Anna makes an entry.