Development works of Rs 40 lakh inaugurated in Urban Estate Phase-II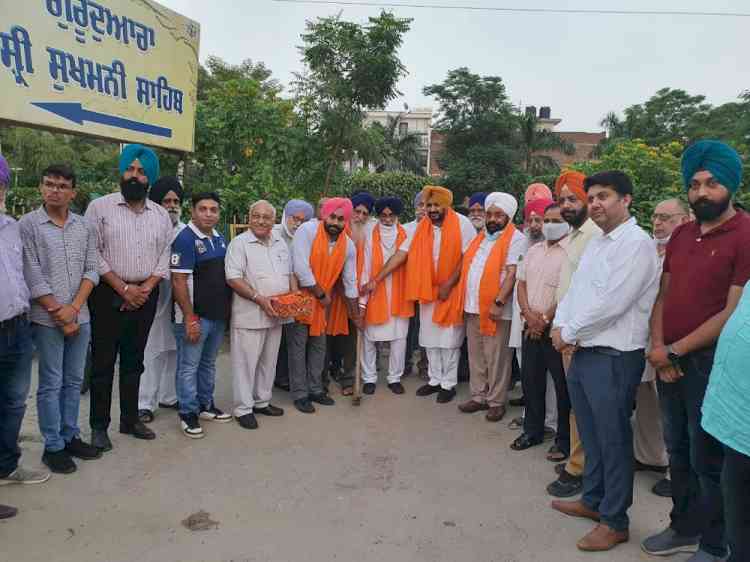 Ludhiana, August 26, 2021: Municipal Councillor Harkarandeep Singh Vaid and Senior Congress Leader Kamaljeet Singh Karwal inaugurated development works worth Rs 40 lakh in urban estate phase-II locality. 
The works include construction of footpath, walking tracks and beautification and canopies in the two parks. 
Addressing the people in the event, Harkarandeep Singh Vaid and Kamaljeet Singh Karwal said that under the visionary and dynamic leadership of the Punjab Chief Minister Captain Amarinder Singh, the state government is committed to giving a fillip to the development projects in Ludhiana. They told these works will ensure the holistic development of the city on modern lines.
They added that state government is leaving no stone unturned to provide world-class urban infrastructure to the people of the city and said already Municipal Corporation Ludhiana is carrying out the development works worth multi-crores in the city. 
They told that sustainable development of city is a primary responsibility of Punjab Government and there would never be any shortage of funds for the development works. 
Prominent among present on the occasion included President Sukhmani Sahib Gurudwara Committee Arvinder Singh Sandhu, Kamal Sharma, Harpreet Singh Sawaddi, Akshay Dhandha,, Rakesh Gulati, Govardhan Sharma, Sachin Manchanda, Inderjit Singh Chawla, Amar Singh Chawla, Gurmeet Singh, Pritam Singh, Jawahar Lal, Harkirat Singh, Jaswant Singh, Bharat Bhushan Mahajan and Prof Baldev Singh and others.