Despite pandemic city entrepreneurs to setup French five- star hotel, revival of tricity's hospitality sector on the anvil   
A good hotel creates a chain of gainful opportunities, we are hopeful of growth of tricity's hospitality sector: Entrepreneur duo Akshay & Karan Grover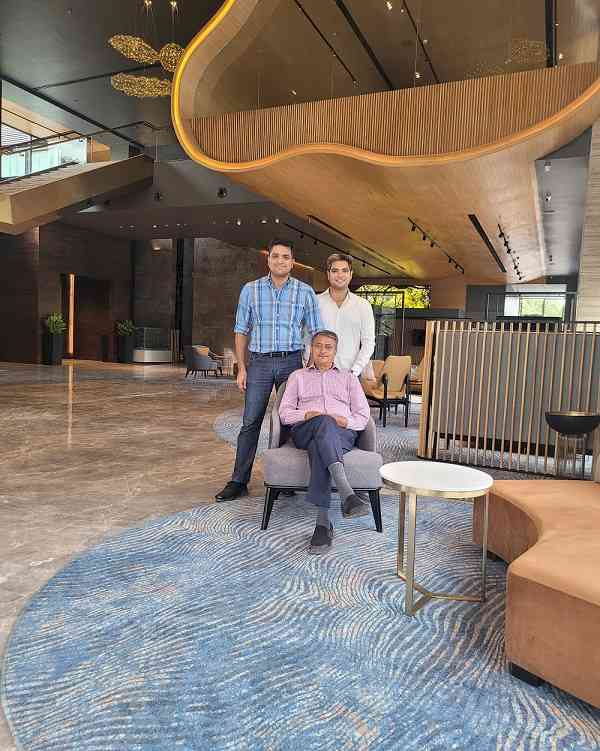 Akshay(Standing - Left) & Karan Grover (Standing - Right) with their father Ajay Grover.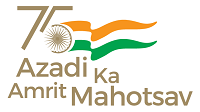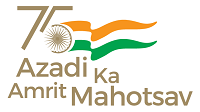 Chandigarh, September 23, 2021: City's young and dynamic entrepreneur brother duo – Akshay and Karan Grover – will be bringing a whiff of fresh air in tricity's hospitality sector, with the formal unveiling of French hospitality behemoth Accor's Novotel Hotel, Tribune Chowk on October 1. The hotel in all its grandeur qualifies to be a landmark feather in the cap of City Beautiful, & the iconic  facility is going to offer better times for the hospitality sector, while providing many direct and indirect jobs to hospitality industry professionals.
 
"A good hotel creates a chain of opportunities for everyone -- for owners, for employees and also for the people associated with the hotel as business partners. The hospitality sector was the first to get affected by the huge impact of pandemic following cancelled weddings, conferences and travel, we are hopeful that Novotel will have a role in providing impetus to growth of tricity's hospitality sector" reflect Akshay & Karan.
 
"The social gatherings were restricted to a lesser number of people. Also, there were restrictions to travel from one state to the other. Now, the situation has started getting back to normal as people have begun travelling which is also reflecting in the better financial performances of hotels," adds Akshay.
 
Working passionately, the brother duo despite a raging pandemic, have created an island of opportunities for the region's hospitality fraternity, thereby providing primary (direct) and secondary (outsourced) employment to people ravaged by the pandemic.
 
THE DOMINO EFFECT:
 
The hospitality sector benefits by coming in of a new hotel or restaurant which in turn has a positive 'domino' -or multiplier effect on the economy . It has the capability of igniting a chain reaction thereby benefiting the economy – both local and organized ones.  It activates a moribund economy, generates employment for skilled and unskilled workforce, and plays an active role in empowering farmers, as the hospitality sector is one of the biggest consumers of farm produce!  
 
  
 
HOW MANY JOBS WILL BE CREATED BY NOVOTEL?
 
Needless to say that the hospitality industry has been the worst hit by COVID-19 with hundreds of professionals losing their jobs. With the coming in of Novotel things are slated to improve. Currently, Novotel is looking at employing 150 plus team members. "Also, with the opening of the hotel we will get associated with the business partners and third-party service providers  which will create in-direct opportunities," says Karan, adding that "With a positive and sustainable approach, we have been able to complete the project of Novotel Chandigarh at Tribune Chowk as per the timelines and have successfully appointed the required number of team members at different levels and from different parts of country."
 
 
SOCIAL ENTREPRENEURSHIP IS A CORNERSTONE FOR THE DUO:
 
Though business potential was instrumental in bringing Novotel to Chandigarh the duo also wanted to improve things for the hospitality industry by providing work, jobs etc. In fact Karan and Akshay say that the spirit of social entrepreneurship was a cornerstone of their Novotel vision. Akshay says, "Social entrepreneurship is creating a very positive change in the society through its creative ideas and efforts. Social entrepreneurship identifies the core problems connected to the environment , society etc and comes up with ideas to resolve these. It is great to see that young leaders are taking the initiatives in bringing a change in the world."
 
"Novotel Chandigarh will be a role model for the hospitality sector in this region. It's our dream. Novotel Chandigarh is very close to our hearts and is also the dream of the whole family which is coming true," sums up Karan.