Deputy Commissioner Ludhiana self-quarantines himself
Administrative works to continue, public dealing reduced in public interest: Pradeep Kumar Agrawal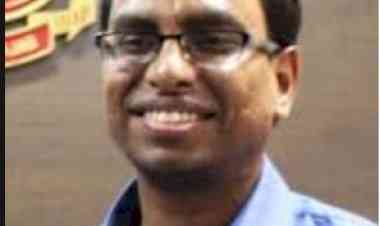 Mr Pradeep Kumar Agrawal,Deputy Commissioner, Ludhiana.
DIRECTS RESIDENTS TO REDUCE PEOPLE-TO-PEOPLE CONTACT
Ludhiana: In view of the Novel Coronavirus (COVID 19) pandemic, Deputy Commissioner Ludhiana Mr Pradeep Kumar Agrawal had self-quarantined himself in public interest.
While providing information in this regard, Mr Agrawal clarified that in view of the present scenario, people should also self-quarantine themselves in their houses. He also clarified that he has self-quarantined himself in public interest and would not have any public dealing during this period. He informed that he would continue to look after the administrative works of the district as usual.
He assured that Punjab government as well as District Administration would certainly score victory over COVID 19 with people support. He appealed to the residents to fully support the district administration in their fight against COVID 19.