Demand to allow change of name/transfer of properties in X, Y, Z Blocks of Maharishi Valmiki Nagar 
City-based senior citizen Dr Satish Kumar Thaman, a resident of Rishi Nagar writes to Chief Engineer (Trust Cadre), O/o Director, Local Government, Punjab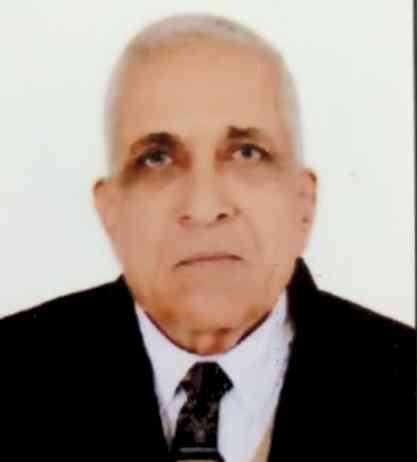 Dr Satish Kumar Thaman, a resident of Rishi Nagar, Ludhiana.
Ludhiana: City-based senior citizen Dr Satish Kumar Thaman, a resident of Rishi Nagar has written to Chief Engineer (Trust Cadre),O/o Director, Local Government, Punjab requesting to allow change of name / transfer of properties (LIG/MIG) in X, Y, Z Blocks of Maharishi Valmiki Nagar Ludhiana (256 Acre Trust Scheme).

He revealed that the residents are occupying LIG/MIG Flats in X,Y,Z, Blocks, for the last many years since 1977 or so and it is better to transfer these flats in their names by regularising complete infrastructure of these blocks such as water sewerage and sanitation/rain harvesting and static compactor or system. 

He pointed out that the Department of Local Bodies Punjab/ Improvement Trust can earn a lot of revenue of this process of transfer/ change of name of flats to occupied owners by allowing change of name of flats (LIG/MIG) of X,Y,Z Blocks.

He said every citizen has the right to ask for change of name/ transfer of flats. He added in case, this is done, then rain harvesting outlets, process of clearance of main holes by suction machines and transfer of garbage mud, dirt and dust through static compactor can started to be implemented in these three blocks flats.