Demand response management necessary to offset power shortage: Dr Parteek Saxena
Says, villages could have their own microgrid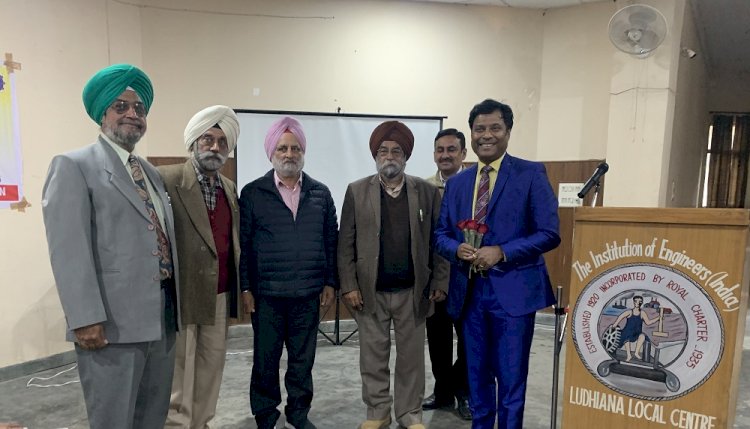 Ludhiana: In an expert session on Micro grid and Peer to peer sharing delivered by Dr.Prateek Saxena, CEO & Co-founder , Hygge Energy Inc. Viking, Onatario, Canada, demand response management came out as one solution to offset the power shortage. The lecture session was organized by The Institution of  Engineers (India), Ludhiana local centre in association with Students' Chapter Institution of Engineers, Guru Nanak Dev Engineering College, Ludhiana and Gulzar Group of Institutions, Ludhiana. 
Giving an introduction of the expert speaker, Dr. Arvind Dhingra apprised the audience about Prateek's achievements in various fields including smart grids, smart metering, SAP, Block Chain. Prateek has to his credit over 20 years of experience with Canadian government utilities and also corporate houses. 
Er. R.L.Mahajan, Chairman, IE(I), LLC welcomed the speaker. 
In his address, Prateek explained that most of the solar power which was being generated was not welcomed into grid by the utility for various reasons. In order to make the grid more reliable, it would be beneficial to shift big loads from grid and make them independent. Villages could have their own microgrid and that would be sufficient to feed their demand. He is working on a project with Himachal Pradesh government on this project. In this project possibility of integrating micro and mini turbines with grid is being explored. He advocated peer to peer energy trading which would create a win win situation for utility as well as customers. He explained how the concept of block chain was helping in implementing this system. He also highlighted the necessary guidelines to become entrepreneur in solar/renewable energy field.  
Er. Surjit Singh, Honorary Secretary, IE(I), LLC proposed te vote of thanks. Apart from members of Ludhiana local centre, delegates from CMC, GNDEC & Gulzar group of institutions graced the oocassion.