Deepak Arora comes with song 'Saroor' 
This is his first song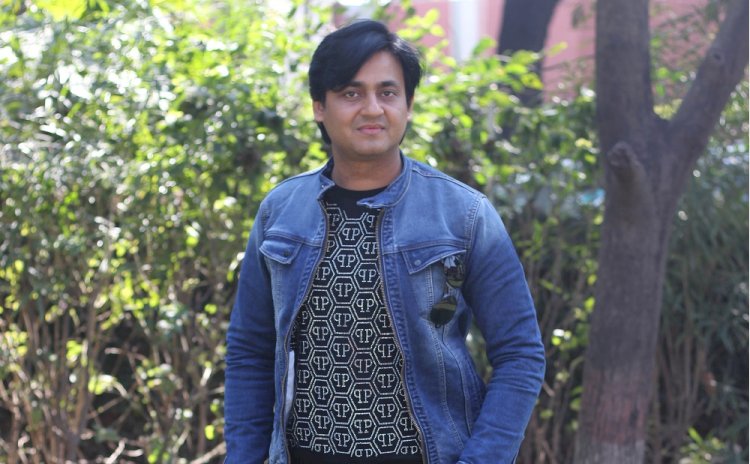 Singer Deepak Arora.
Chandigarh: Punjab is the land of five rivers and every now and then, we hear about new artists emerging in the industry. They start their journey and in no time start to rule over the hearts and the minds of the people, not just in the region but all over the world. 
All set to commence his journey to entertain the people is one new singer who is really excited for his new song. This new singer is Deepak Arora. 
He is coming with his first song titled 'Saroor'. Talking about the credits of the song, it has been penned by Shipa, music has been given by LL Beats and the official video of the song has been directed by Bobby Bajwa. The song is being presented by DRecords. Famous singer of the Punjabi industry, Daler Mehndi is producing the song. Nittz Bharadwaj, Deepak Arora, Aarti Sharma, Hardev Kapoor, Gurleen Kapoor and Alley are the artists of the song and the child artist is Kavish Kapoor. 
Talking about his first song, Deepak Arora said, "I always wanted to become a singer and it is my passion. I am more than excited to get this big opportunity. Being the season of romance, I along with my team thought of releasing this song during this time. The entire team has worked very hard for the song and I am hoping that the masses appreciate our hardwork."
Producer of the song, Daler Mehndi said, "Being part of this ever expanding industry I feel welcoming and giving a chance to the new artists' lies on our shoulders. Boosting new talent is always a challenge but if given the right direction he makes an impact in no time. Deepak is a hardworking singer and has worked day in and day out for this song. We hope to get a positive response from the masses."
Saroor has already released on the official YouTube channel of DRecords.