DDCA defeated  MPCA by 145 runs to garner 4 points
HPCA edged out Players XI Delhi by 5 wickets to enter the finals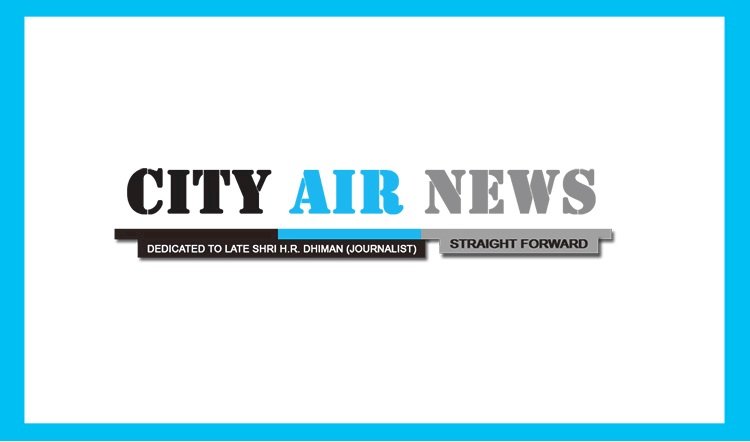 Chandigarh/Mohali, September 8, 2021: In the first league match played today DDCA defeated  MPCA by 145 runs to garner 4 points
Winning the toss DDCA opted to bat and DDCA scored 332 for 7 in 50 overs. they made a dismal start as their opener Sarthak Ranjan was caught by wicket keeper Harsh Gawli off Ritwik Diwan before he could open his account. Thereafter Manjot Kalra 23 and Priyansh Arya 42 off 44 balls with 4 boundaries and 2 sixes put on 76 runs for the 2nd wicket.  Khitij Sharma and Jony Sidhu stitched a partnership of 61 runs for the 4th wicket before Khitij Sharma was caught by Arshad Khan off Aman Badhuria for 36 off 44 balls with 2 boundaries and 1 six. This brought in Ayush Badani and he in company of Jonty Sidhu added 129 runs for the 5th wicket before  Jonty Sidhu was caught and bowled by Arshad Khan for a well made 95 off 87 balls studded with 7 boundaries and 5 lofty sixes. Ayush Badani also soon left after being caught by Yash Dubey off Arshad Khan for 60 off 61 balls with 6 boundaries and 1 six. Vijan Panchal then wielded the long-handle smashing 22 off 8 balls inclusive of 1 boundary and 2 sixes.
For MPCA left arm medium pacer Arshad Khan scalped 3 wickets for 73 runs while Ritwik Diwan, Omkarnath, Adhir Partap Singh and Aman Badharia scalped 1 wicket each. Replying
MPCA started disastrously losing their opener Sidharth Patidar being caught by Manjot Kalra off Pardeep Sangwan without troubling the scorer. Pardeep Sangwan then had the other opener Dev Barnalay caught by Jonty Sidhu for 1 reducing MPCA to 6 for 2 in 2.2 overs. Then Rishab Chouhan and Anil Morya got together to stitch a partnership of 71 runs for the 3rd wicket before Rishab Chouhan was trapped in front by Tejas Baroka for 37 off 45 balls inclusive off 5 boundaries and 1 six. Anil Morya was then caught and bowled by Vijan Panchal for 34 off 47 balls with 5 boundaries and 1 six. Harsh Kohli 28 and Aman Badharia 45 off 37 balls with 3 boundraies and 3 sixes were the other contributor with the bat. MPCA innings ended at 187 in 35.3 overs. For DDCA left arm medium pacer Pardeep Sangwan 4 for 21 , Tejas Baroka 3 for 37 and Ayush Badoni 2 for 38 were the main wicket takers. DDCA won the match by 145 runs to garner 4 points while MPCA got 0. Jonty Sidhu of DDCA for his brilliant batting display was named Trident man of the match by Mr. Prof Atul Khosla , Vice Chancellor Shalooni University Solan.
In the second match between players XI Delhi and HPCA, HPCA edged out Players XI Delhi by 5 wickets to enter the finals.
Both teams had won two league matches each before this encounter.  Players XI Delhi won the toss and opted to bat and their decision boomeranged as their openers Vedansh Siotia and Dhruv Kaushik were back in the hut without troubling the scorer. Thereafter skipper Jeevanjot Singh  39 off 92 balls with 2 boundaries and one six and Sumit Mathur 39 off 76 balls with 4 boundaries made a laborious 68 runs partnership for the 3rd wicket.  Players XI innings never took of from there and they were bowled out for 181 in 49.2 overs.  For HPCA Digvijay Rangi  2 for 35, Akash Vashisht 2 for 47 and Prashant Chopra 3 for 25 were the main wicket takers.
Replying HPCA knocked off 182 for 5 in 32.2 overs. Prashant Chopra 40 off 40 balls with 5 boundaries and one six, Digvijay Rangi  40 off 41 balls with one boundary and four sixes and Ankit Kalsi unbeaten 50 off 49 balls with 6 boundaries were the main run getters for HPCA. HPCA got 4 point for the win while Players XI Delhi got zero.  Prashant Chopra was given the Trident Man of the Match award by Mr. Vinod Manchanda, Managing Director  of Alnati Bio Track.