DCM Group of Schools enters into MoU with IIT Ropar Technology Business Incubator Foundation
It will open new vistas for school students in research and technology and nurture the academia- entrepreneurship linkage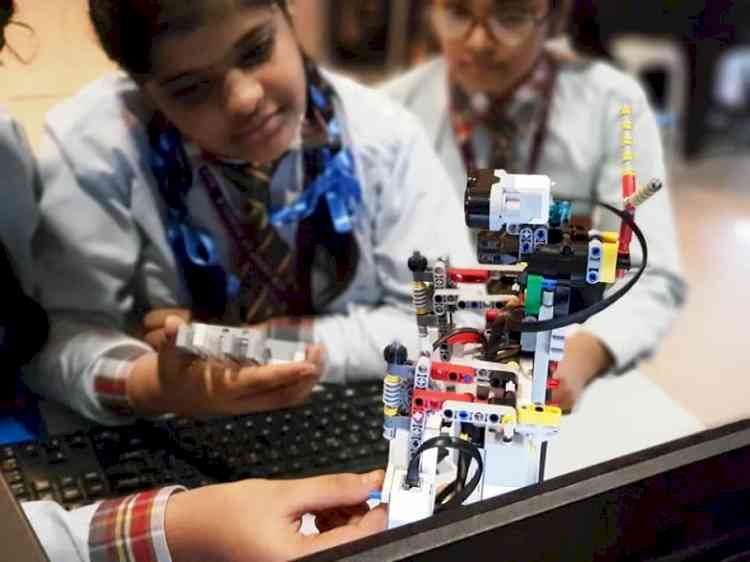 Ludhiana: In order to inculcate a spirit of innovation and entrepreneurship amongst the young students in sync with central government's initiative of Make in India and "Atam Nirbhar Bharat", the DCM Group of Schools has entered into a MOU with IIT Ropar Technology Business Incubator Foundation (TBIF) which will open new vistas for school students in research and technology and nurture the Academia- Entrepreneurship Linkage.
While giving the details, Sonal Mahajan Head (Projects and Coordination) stated "The DCM Group aspires to unleash the potential of its students and scale up the innovative ideas that emerge from the Tinkering Labs and Robotics Cells which it has set up in all Schools". She said that the idea was to explore entrepreneurial -ship driven opportunities in the fields of mutual interest such as emerging technologies and Twenty First Century Skills, and to provide technical support to students engaged in various socially relevant projects like Automatic UV Sanitization Device, Sensor based street lighting system, Low cost ventilator, Solid waste management etc. It is pertinent to mention that the students and staff of DCM Ferozepur have developed a remote operated UV floor sanitizer robot which can disinfect surfaces to prevent spread of contagious diseases like Corona. "We have applied for the patent for the same" said Sahil Arora Chief Mentor.
While DCM is one of the oldest and leading groups of schools in Punjab which had also been ranked as "Best Chain of Schools" by ASSOCHAM and other Industry bodies, the IIT Ropar has recently bagged position in Top 100 in World's Young University Rankings. "We are amongst selected institutions which are promoting a culture of innovation amongst the students" said Vasudha Bajaj, Senior Executive (Academics & Projects), and this MOU with TBIF will go a long way to help us out in further enhancement of the same.
"We also wish to create synergy amongst various research and innovation practices, and build an effective platform for early stage start-ups to help them in market positioning" said Brig. Navdeep Mathur, Director (Admin), adding that they will also seek help from IIT-R for incubation facilities to mentor students at formative stage of their career. "In our continuous endeavour to impart futuristic education, knowledge and skills to our young budding students, we are determined to provide a conducive environment to fuel their spirit of innovation" said Brig. Mathur.
The MOU was signed by Dr J K Sharma CEO TBIF-IIT Ropar school-higher education and Sonal Mahajan, Head (Projects & Coordination). This is probably first such initiative to foster school-higher education linkage and hopefully, it will set a benchmark for many such more collaborations in the future" said Ms. Sonal, while thanking the CEO, Mr. Anirudh Gupta for his motivation and support in all the endeavour.