DC orders major drive to check spread of dengue
MC and Health Department must conduct door-to-door survey for checking breeding ground of mosquitoes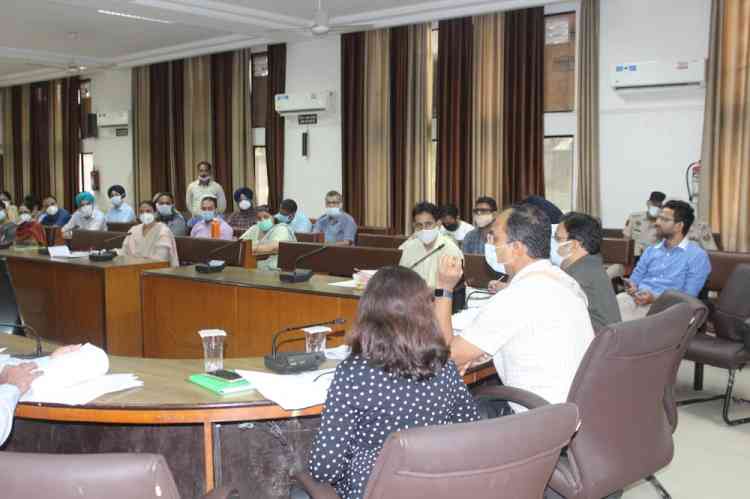 Ludhiana, September 24, 2021: Deputy Commissioner Varinder Kumar Sharma on Friday asked Health, Rural Development and Panchayat, Local Government bodies and Municipal Corporation to start a major drive for checking the spread of Dengue in the district.
Presiding over a meeting here at the District Administrative Complex, Deputy Commissioner said that the places vulnerable for producing the larva of mosquitoes must be identified in this drive and the people must be made sensitized about breeding places. 
He said that a joint team comprising of the Health department and the local bodies must hold door-to-door survey and check the places where larva has been breeding due to the callousness of the owners in form storage of water in air-coolers or other waste items of the house.
Sharma said that special inspection of the government offices must also be undertaken in this regard to ensure that air-coolers, old/ worn out utensils and others do not become breeding ground for mosquitoes. 
He said that the district administration is firmly committed for tackling this menace to ensure good health of the residents.      
The Deputy Commissioner further said that elaborate arrangements need to made for tackling these vector borne diseases especially in hot spots. 
He said that 106 cases of Dengue have been reported so far this year and this number needs to be being lowest ebb.