DC gives rousing reception to Additional Chief Secretary-cum-PAU VC 
Additional Chief Secretary also held a meeting and discussed various issues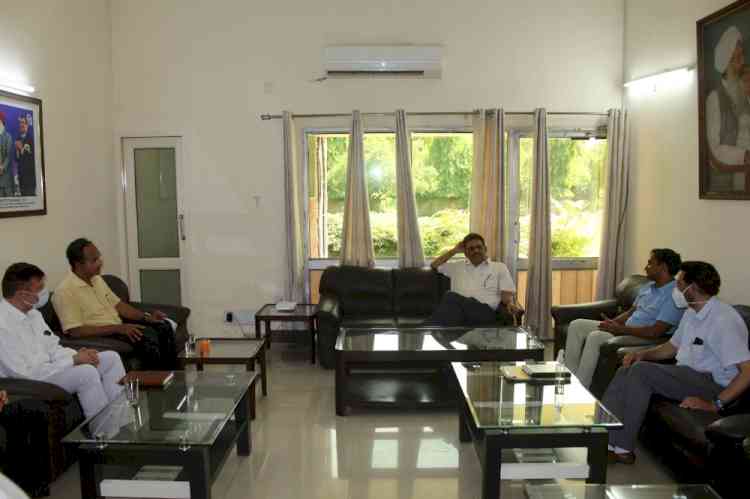 Ludhiana: The district administration on Thursday extended the heartiest welcome to the Additional Chief Secretary Anirudh Tewari, who also holds the charge of vice-chancellor of Punjab Agricultural University (PAU). 
Deputy Commissioner Varinder Kumar Sharma along with Additional Deputy Commissioner (UD) Sandeep Kumar, Additional Deputy Commissioner (G) Rahul Chaba received Additional Chief Secretary at Sutton House, PAU. They welcomed him by offering bouquets. 
Later, Additional Chief Secretary also held a meeting with them there and discussed various issues. 
Prominent among present on the occasion included SDM Amrinder Singh Malhi and several other officers of the district.