DC embarks special plantation drive at Jagraon 
Underscores need for such drives to check depleting green cover in district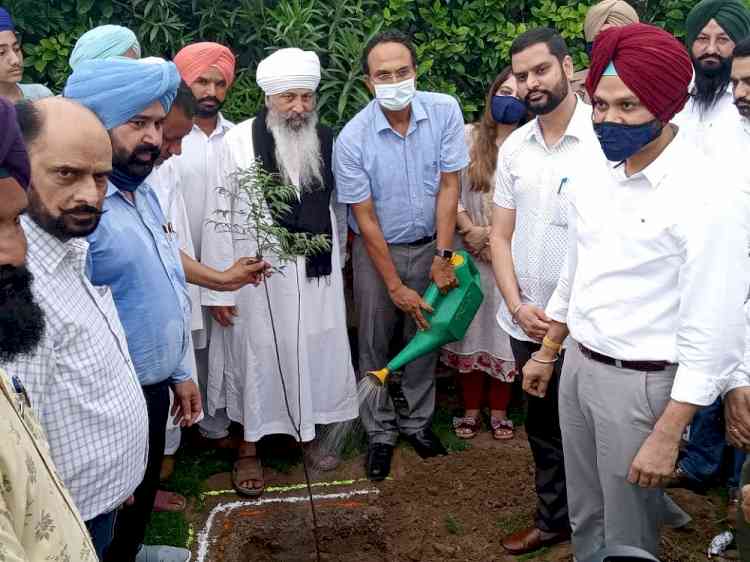 Jagraon (Ludhiana): In an initiative aimed at enhancing the green cover in the district, Deputy Commissioner Varinder Kumar Sharma on Monday has embarked a major plantation drive at Jagraon. 
Initiating the plantation in various points of sub-division, the Deputy Commissioner along with head of Nanaksar Gurudwara Baba Lakha Singh, Additional Deputy Commissioner Jagraon Dr Nayan, Assistant Commissioner (Under Training) Dr Harjinder Singh Bedi, SDM Narinder Singh Dhaliwal, said that the clean and pollution free environment is a must for ensuring good health of the citizens as trees are the only source of oxygen, which is the basis of human life on the earth. 
Sharma said that in today's scenario when the forest cover is rapidly depleting and the need of hour is to ensure maximum plantation, so that it can be enhanced.
He said that the main focus is to ensure that more and more green lungs are provided in the sub-division. He added that major thrust would be laid on proper upkeep of these plants.
Describing this as a social cause, he said that it is the need of the hour to protect our environment by planting more trees. 
The Deputy Commissioner said that this drive has been started in consonance with the commitment of the Punjab 
Chief Minister Captain Amarinder Singh to encourage people to plant more and more trees for making Punjab clean, green and pollution-free.
 
Sharma said that such campaigns will help to check environmental pollution in the state.
Soliciting the support of people in this noble cause, Sharma called upon them to plant and upkeep at least sapling for the sake of their coming generations.
The head of Nanaksar Gurudwara Baba Lakha Singh also exhorted the people to plant saplings for saving furture generations.