DC becomes saviour for youth stuck in Dubai after cheated by travel agent
24-Year-old reaches home safely in Ludhiana, thanks DC and SPS Oberoi from Sarbat Da Bhala Trust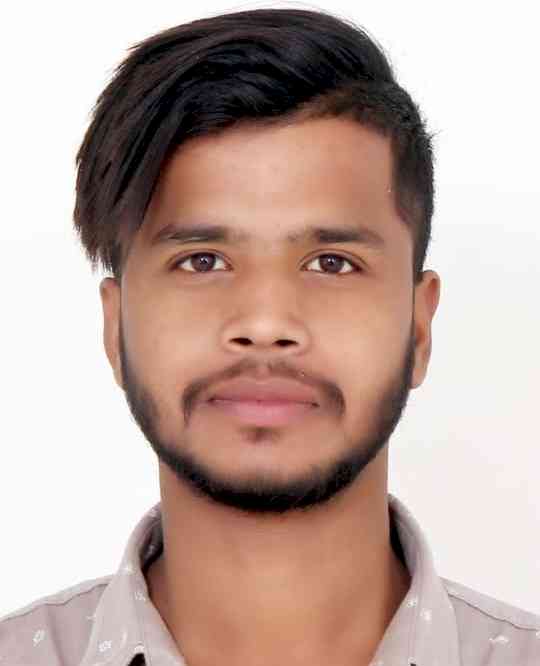 Manjeet Kumar.
Ludhiana: Stranded in Dubai, 24-year-old Ludhiana youth Manjeet Kumar of local Baba Namdev Nagar had never thought that he would rejoin his family in such a short span of time courtesy Deputy Commissioner Varinder Kumar Sharma, who not only ensured his safe and sound return today after receiving a random message from the youth in distress on May 13, 2021.
Kumar who arrived in Ludhiana today morning expressed gratitude towards Deputy Commissioner and SPS Oberoi from Sarbat Da Bhala trust for being saviour of him.
On his return Manjeet Kumar said that he was working as AC mechanic here and one day he got to know about a travel agent and contacted him for work visa at Dubai. He said the agent lured him by claiming that after one-month of visitor visa, his visa would automatically convert into work visa.
"I paid Rs 80,000 to the agent and landed in Dubai on February 26, 2021 on a one-month visitor visa. Later when it expired, I contacted the agent and requested him for work visa many times but to no avail. Then, my family also visited travel agent office and called him several times but efforts remain futile", Kumar revealed.
He said that on May 13, 2021, he randomly sent a WhatsApp message on Deputy Commissioner Varinder Kumar Sharma's mobile number which he got from friend at Ludhiana.
He said that DC Varinder Kumar Sharma immediately responded and assured fulsome support. Deputy Commissioner talked with Sarbat Da Bhala head SPS Oberoi who in-turn put his team at Dubai to rescue Manjeet Kumar immediately.
Deputy Commissioner said that it was our duty to save Kumar who was cheated by a travel agent and thanked SPS Oberoi for untiring efforts in safe repatriation of Kumar.