Day-2 of District Basketball Championship U-17 and U-19 (Boys and Girls) 
Twenty matches were played in all categories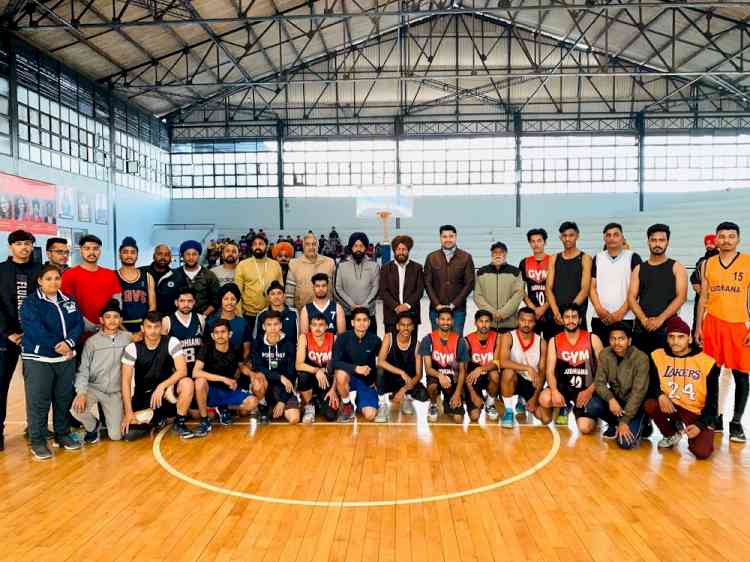 Ludhiana: On the 2nd day of District Basketball Championship being played at Guru Nanak Stadium Ludhiana for U-17 and U-19 (Boys & Girls) twenty matches were played in all categories.
Sukhwinder Sngh Bindra, Chairman, Punjab Youth Development Board presided over as the chief guest. 
Teja Singh Dhaliwal of PBA while welcoming Bindra said that Ludhiana District is proud of efforts being made by Bindra for promotion of sports in the state.
At the outset, Bindra while lauding efforts of Distt Basketball Association, especially appreciated the efforts of Basketball coaches Davinderpal Singh Dhindsa, Rajinder Singh, Narinder Kumar, Ravinder Gill and Saloni who all have been making all out efforts to keep the teenagers hooked to sports even in difficult times. He was also appreciative of Ludhiana's sports department, who always remains on the forefront to promote sports in the district.
Bindra informed that they have already begun the project of distributing free sports kits to the sports clubs and NGOs for promotion of sports in the state as envisaged by CM, Punjab. 
Others present on the occasion were J P Singh, President DBA, Vijay Chopra VP- DBA, Surinder Pal Singh Bindra, Avinish Aggarwal, Paramveer  Bhogal and many others. 
Brij Goyal of DBA thanked the visiting guests for boosting the morale of youthful players.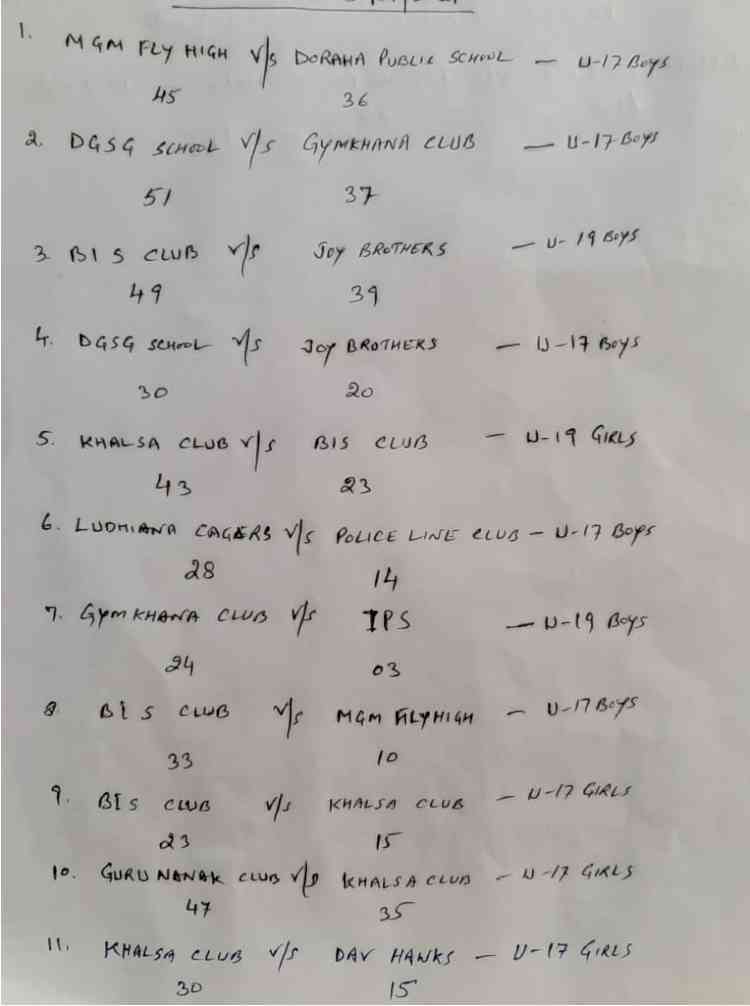 (Today's -Jan 30, 2021 Results so far)